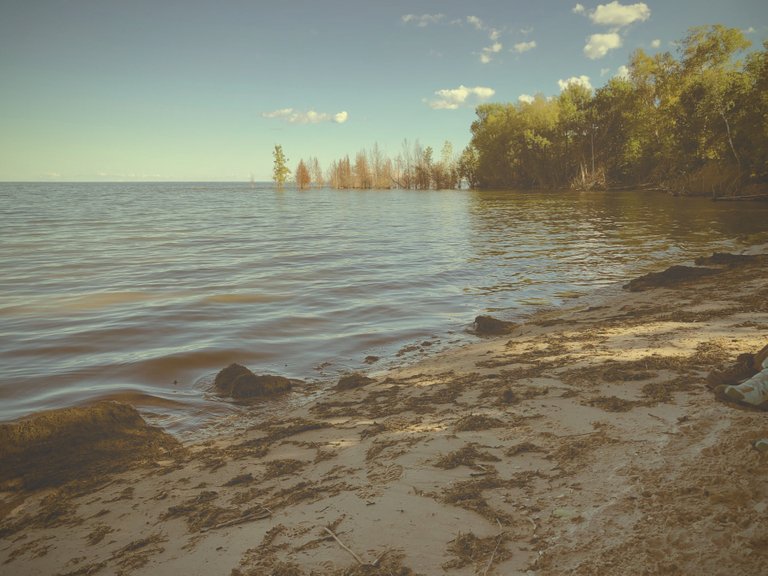 Newport's wilderness experience offers over 2,300 acres of forest on 11 miles of Lake Michigan shoreline, 30 miles of hiking trails, and backpack camping as a quiet alternative to bustling Door County. At the far end of the Door Peninsula, Newport is also designated as a Dark Sky Park, a perfect destination for stargazing.

https://dnr.wisconsin.gov/topic/parks/newport
We spent Labor Day weekend camping with my brother Nick and his wife Hannah, who are frequent camping buddies of ours. We also brought along our dog, Stella. Rachel and I have been to this park one other time, also with Nick and Hannah. This was our first time there with Stella.
Our site was just about a mile from the parking lot. The terrain was smooth and mostly flat. The last time we stayed at this park, we were at a site with a really rocky walk-in. Back then, neither Rachel nor I had hiking boots that fit well, and our feet were definitely sore after that trip. This time, we came prepared with better footwear and it wasn't even necessary. This walk could have been done in crocs.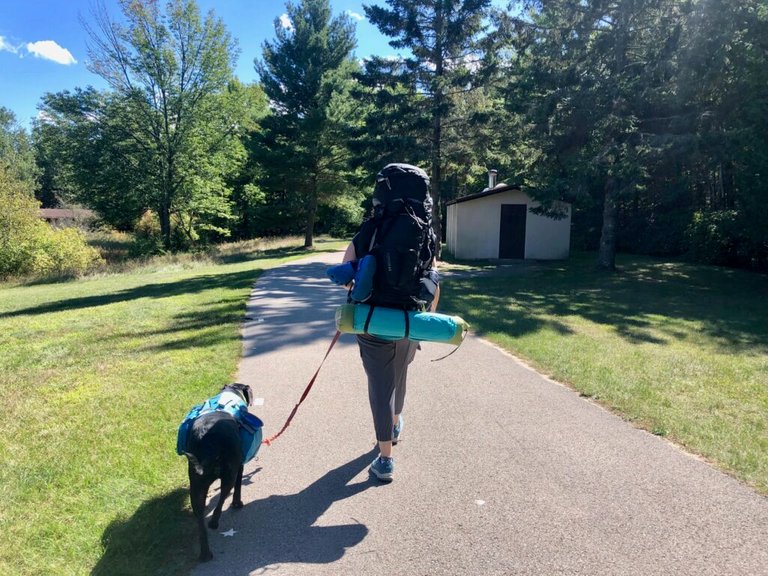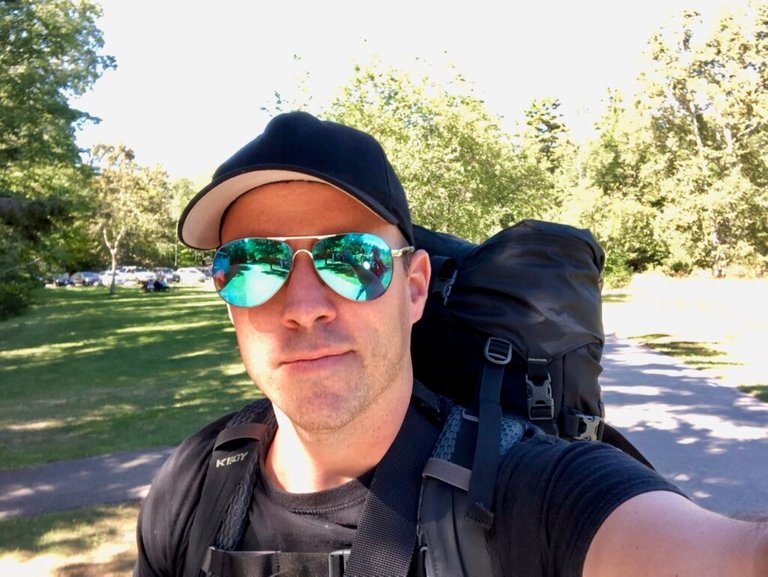 We had better packs this time and Stella T. Dog had a pack of her own! She brought in her own food and even some beers for her human friends.
Like our last site at Buckhorn in August, this one was also right on a lake. A great lake. Lake Michigan, to be precise. We were camped just feet from the shore, which also meant we were essentially camping right next to a giant sound machine. Assuming you like the sound of waves, it's a great feature.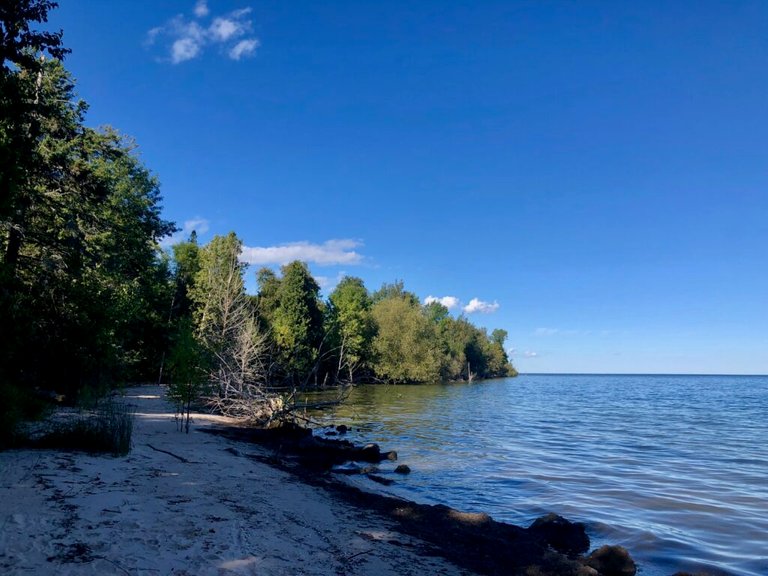 Stella T. Dog loved it down by the beach! She got the zoomies in the sand like she does in the snow, meaning she was just running around super fast and all excited.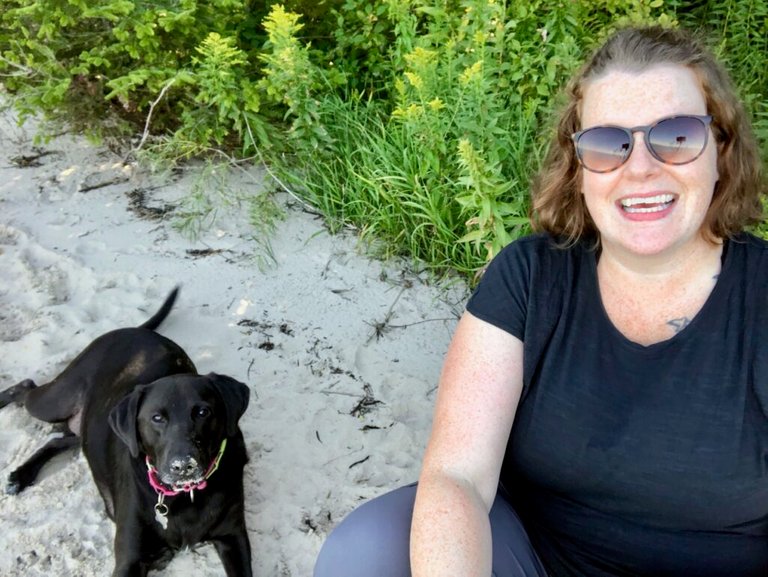 Unfortunately, we didn't really get any good photos of the dark sky. If you were there to see it in person, you'd understand how even the best attempts at photographing it could never do it justice. Not only could we see every star in the sky, but we could see the Milky Way itself.
Our second night there, we watched the moon rise over the lake, which was quite glorious.
We're already working on plans to go back, but not until next year. This park is a bit of a drive, roughly three and a half hours. On holiday weekends, you can run into some traffic, though, and it can take even longer. We didn't run into too much traffic, and I'm assuming that has something to do with the pandemic situation.
---
Posted from my blog with SteemPress : https://teamawesome520.com/newport-state-park-september-2020-dark-sky-backpack-camping/
---