Actually I think giving people a choice on those database api is a pretty good idea, choices to fit needs.
The rounding issue up or down at a .05 is and has always been a pretty good debate, as a person that gets a lot of those where rounding up would benefit me, I think the better choice for the long run is rounding down. Everyone is going to have a different opinion on it so good luck on that one.
Nice to hear communities and options for them are still being discussed, if any developers need someone to 'test' I have a somewhat dead account I can use to put dummy content in with.
Not sure what went wrong here, but I was able to listen on youtube: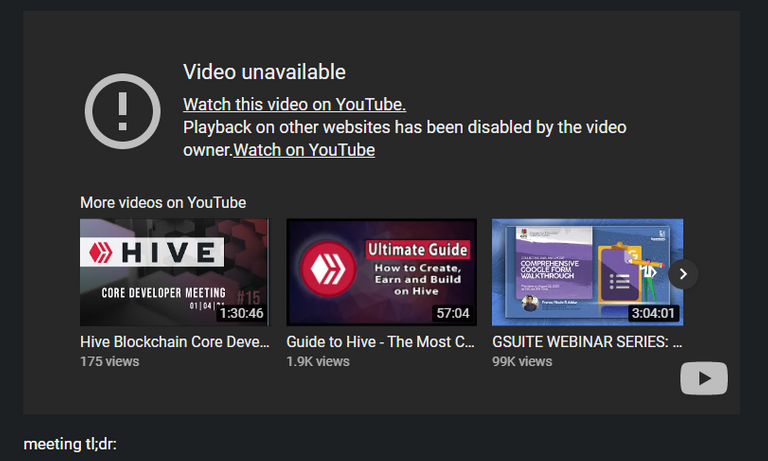 Your choice? Youtubes choice? or a change in embed code by youtoube? I do not think I have ever seen the: Playback on other websites has been disabled by the video owner error before.
Not a real problem was just curious.