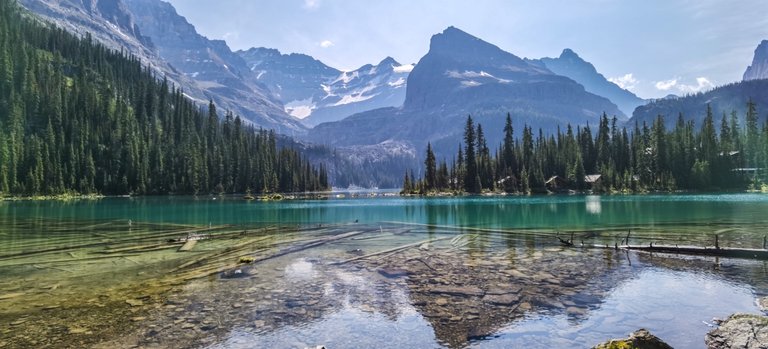 We have been planning a trip to Lake O'Hara (Yoho park, British Columbia) for many years now. In order to visit, one has to take a shuttle bus up to the lake (or hike up 11km one way). Well, shuttle bus sounds better to me, but, there is a reservation lottery system in place, so there is a lot of luck involved. We won!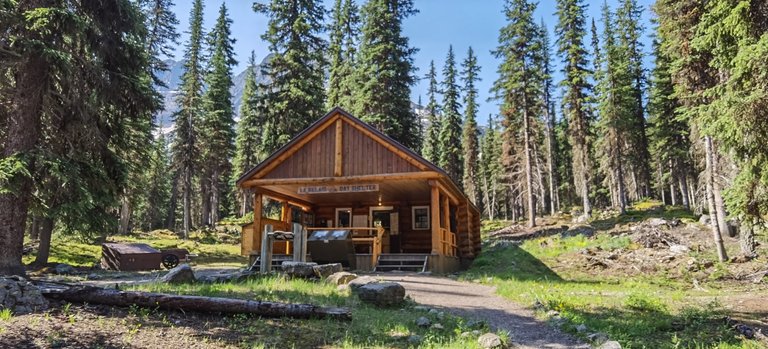 A place to buy snacks, supplies and things near the drop off point (we are all set, so no need to stop in).

After exiting the shuttle bus, the lake is very close actually.

On this particular trip we decided to hike to Lake Oesa, which is just beyond Lake O'Hara (next time we will target McArthur Lake, it was a tough choice which to do first, but we were told they are equally magnificent!).

Making our way to the Lakeshore, we passed this "hut". Excitement starting to build now as we inched closer to the water.

Flags lowered to respect and honour those lost due to the residential school recent discoveries.