Buenos días mis amigos de Hive, les saluda el Drhueso.
Good morning my friends from Hive, the Drhueso greets you.
El día de hoy me uno a la iniciativa creada por @rutablockchain en la comunidad #lovinghive que trata sobre las emociones vividas en la plataforma Hive. Agradezco a @yole por su invitación y aprovecho de invitar a @chicalternative @dojeda y @valeriacmh1 a participar.
Today I join the initiative created by @rutablockchain in the #lovinghive community that deals with the emotions experienced on the Hive platform. I thank @yole for his invitation and I take the opportunity to invite @chicalternative @dojeda and @ valeriacmh1 to participate.
Les voy a comentar un poco sobre algunas de mis experiencias vividas, llegue a hive gracias al apoyo y por recomendación de @irenenavarroart y @yole; ellas fueron quienes me incentivaron a incursionar en esta plataforma, al principio estaba algo inseguro de hacerlo pero hasta que por fin me decidí a intentarlo y la verdad no me arrepiento.
I'm going to tell you a little about some of my experiences, I came to hive thanks to the support and recommendation of @irenenavarroart and @yole; They were the ones who encouraged me to venture into this platform, at first I was a little unsure about doing it but until finally I decided to try it and I really don't regret it.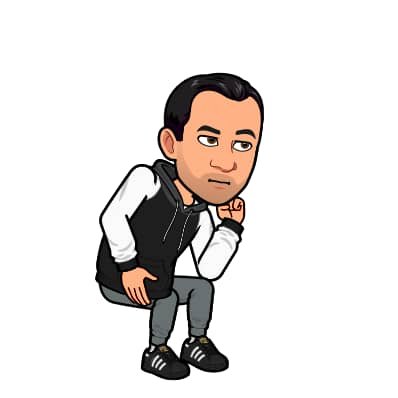 Imagen creada con Bitmoji / Image created with Bitmoji
En mi presentación cometí muchos errores y esto me hacía sentirme aún más inseguro pero @irenenavarroart siempre trato de ayudarme a corregirlos y orientarme, algo que me daba un poco de seguridad. Me sentí muy satisfecho cuando por fin vi que comenzaban a votar por mi publicación y esto me fue entusiasmando y trate de leer un poco más sobre la plataforma para tratar de mejorar y dar publicaciones de mejor calidad. Uno de los errores que cometí en varias oportunidades fue el votar por mí mismo hasta que alguien muy amablemente me dijo que esto era muy mal visto en la comunidad, en este momento me sentí agradecido y muy preocupado, porque pensé que había comenzado con muy mal pie.
In my presentation I made a lot of mistakes and this made me feel even more insecure but @irenenavarroart always try to help me correct them and guide myself, something that gave me a bit of security. I was very satisfied when I finally saw that they began to vote for my publication and this was getting me excited and I tried to read a little more about the platform to try to improve and give better quality publications. One of the mistakes I made on several occasions was voting for myself until someone very kindly told me that this was very frowned upon in the community, at this moment I felt grateful and very concerned, because I thought I had started with a very bad start foot.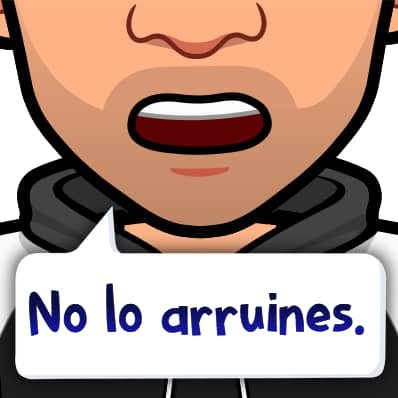 Imagen creada con Bitmoji / Image created with Bitmoji
Tengo en esta plataforma poco menos de 2 meses y ha sido algo increíble, les cuento que en persona soy algo callado e introvertido pero acá las personas me han dado seguridad con sus comentarios y apoyo hasta el punto que decidí retomar el cuatro y me he atrevido a cantar y publicar, algo que hace algunos años no lo hubiese imaginado; mi esposa está sorprendida porque ella siempre me decía que tocara y yo no tomaba intereses en hacerlo.
I have been on this platform for just under 2 months and it has been something incredible, I tell you that in person I am somewhat quiet and introverted but here people have given me security with their comments and support to the point that I decided to return to four and I have dared to sing and publish, something that a few years ago I would not have imagined; my wife is surprised because she always told me to play and I was not interested in doing it.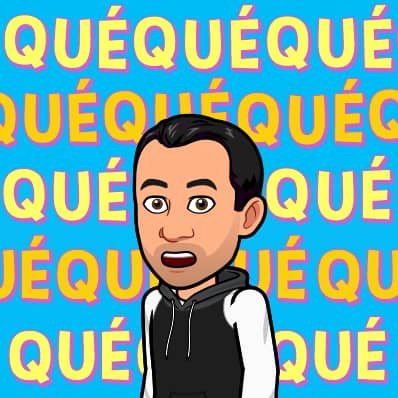 Imagen creada con Bitmoji / Image created with Bitmoji
Una de mis alegrías más grandes fue cuando por una publicación de "Mi receta de antipasto, una rica merienda", recibí 321 votos, esta me pareció increíble porque aunque era mi primera publicación en la comunidad #Foodies Bee Hive sentí que las personas si leían y les gusto lo que escribí y prepare; algo que me hace sentirme más comprometido con la comunidad porque me hace querer ser mejor e incursionar en cosas nuevas.
One of my greatest joys was when for a publication of "My antipasto recipe, a delicious snack", I received 321 votes, this seemed incredible because although it was my first publication in the #Foodies Bee Hive community, I felt that people did read and they liked what I wrote and prepared; something that makes me feel more committed to the community because it makes me want to be better and dabble in new things.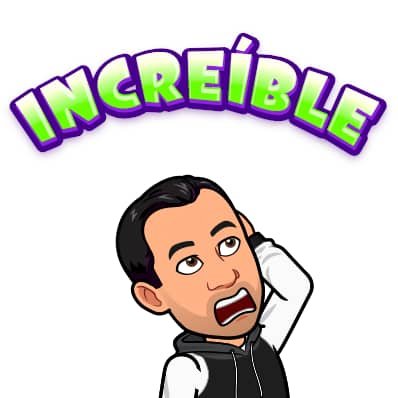 Imagen creada con Bitmoji / Image created with Bitmoji
Otro de los momentos que recuerdo fue cuando publique sobre "Mi Experiencia; como enseñe a mi hijo a sumar y restar", donde mostré un instrumento que le realice a mi hijo, esta publicación tuvo muy buena recepción en la comunidad #Motherhood, comunidad a la que estoy muy agradecido porque con tan poco tiempo me convirtieron en miembro "Papá de Hive" y esto fue una grata sorpresa para mí; lo que me hizo seguir mostrando mis instrumentos y formas de enseñar a mi hijo desde casa, recibiendo siempre el mejor de los apoyos, especialmente por @ocdb de quienes he recibido mucho apoyo y me han hecho sentir que mi trabajo vale la pena, lo que me anima a seguir publicando.
Another of the moments I remember was when I published about "My Experience; how I teach my son to add and subtract ", where I showed an instrument that I made to my son, this publication was very well received in the #Motherhood community, a community to which I am very grateful because with so little time they made me a member "Hive's Daddy" and this was a pleasant surprise for me; which made me continue to show my instruments and ways of teaching my son from home, always receiving the best support, especially by @ocdb from whom I have received a lot of support and have made me feel that my work is worth it, which encourages me to continue posting.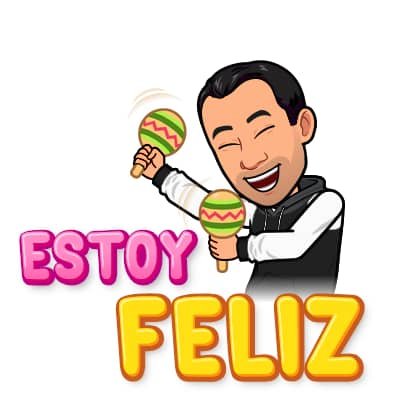 Imagen creada con Bitmoji / Image created with Bitmoji
Para mi publicación sobre Mi guardia medica en el centro centinela se hizo sentir mucho más el apoyo porque fue la primera vez que recibí tantos comentarios, y me gusta interactuar con las personas y responder, que lean y tomen en cuenta mis opiniones y vivencias, mucho más cuando son tantos comentarios positivos y de aliento, que muchas veces me han ayudado a olvidar un poco la realidad.
For my publication about My medical guard at the sentinel center, the support was felt much more because it was the first time that I received so many comments, and I like to interact with people and respond, that they read and take into account my opinions and experiences, a lot especially when there are so many positive and encouraging comments that many times have helped me to forget reality a bit.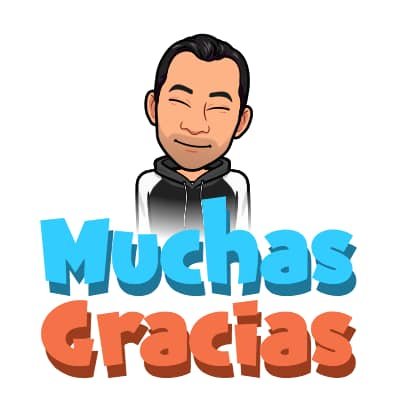 Imagen creada con Bitmoji / Image created with Bitmoji
Aún recuerdo el día que decidí publicar mi primer video, Enseñando a mi hijo a tocar "Cuatro Venezolano", publicación que realice por la plataforma de 3speak.tv, me sentí más inseguro que nunca y lo publique con todo el temor de que algo saliera mal, pero aun así me arriesgue; lo publique desde casa de mis hermanas ya que no tengo internet en mi casa y siempre debo andar por casas ajenas para poder realizar mis publicaciones. Mi sorpresa fue cuando @irenenavarroart me escribe por mensajes y me dice que votaron por mi video @threespeak @aliento @theycallmedan para mí fue algo genial como dice mi hijo Matthias, agarre y salí corriendo para casa de mi vecina para conectarme y revisar, sentí que de verdad la gente me lee y me ve, que este es un mundo donde nos apoyan; la cara de felicidad de mi hijo también fue increíble porque me dijo "papá ya somos famosos, votaron por nosotros" y ahora él también está al pendiente y es emocionante compartir estas experiencias con mi familia.
I still remember the day I decided to publish my first video, Teaching my son to play "Cuatro Venezolano", a publication that I made on the 3speak.tv platform, I felt more insecure than ever and I published it with all the fear that something would come out bad, but still I took a chance; I published it from my sisters' house since I do not have internet in my house and I always have to walk through other people's houses to be able to make my publications. My surprise was when @irenenavarroart wrote me by messages and told me that they voted for my video @threespeak @aliento @theycallmedan for me it was something great as my son Matthias says, I grabbed and ran to my neighbor's house to connect and review, I felt that people really read me and see me, that this is a world where they support us; My son's happy face was also incredible because he told me "Dad, we are already famous, they voted for us" and now he is also on the lookout and it is exciting to share these experiences with my family.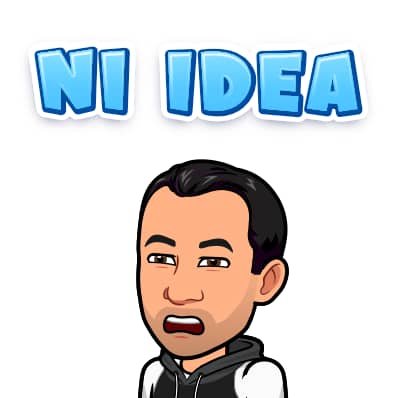 Imagen creada con Bitmoji / Image created with Bitmoji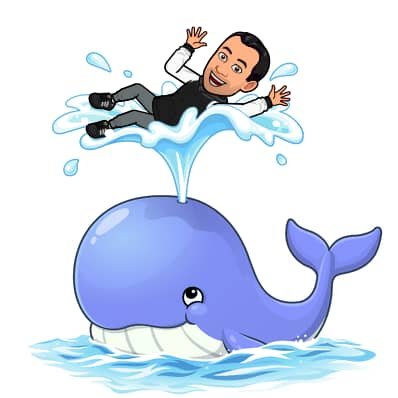 Imagen creada con Bitmoji / Image created with Bitmoji
Hace pocos días realice una publicación de un video "Cantando sobre las becas venezolanas", lo hice en la comunidad de #catarsis y este fue silenciado porque allí existen reglas que no permiten hablar de políticas, pero no vi esta canción como algo político sino como algo jocoso, pero hay que respetar las reglas y aprovecho de pedir disculpas, somos humanos y no estamos exentos de errores. En este momento sentí un sabor amargo, quizás por mi poco tiempo en hive me hizo cometer ese error y mucho más que ni siquiera le realice un etiquetado de música, pero una de las cosas que siempre digo es que de los errores se aprende, a pasar la página y seguir adelante. Este tipo de cosas me enseñan a que debo tener más cuidado e instruirme un poco más.
A few days ago I published a video "Singing about Venezuelan scholarships", I did it in the #catarsis community and it was silenced because there are rules that do not allow talking about politics, but I did not see this song as something political but as something funny, but you have to respect the rules and I take the opportunity to apologize, we are human and we are not exempt from errors. At this moment I felt a bitter taste, maybe because of my little time in hive it made me make that mistake and much more that I did not even make a music label, but one of the things I always say is that you learn from mistakes, to turn the page and move on. These kinds of things teach me that I should be more careful and educate myself a little more.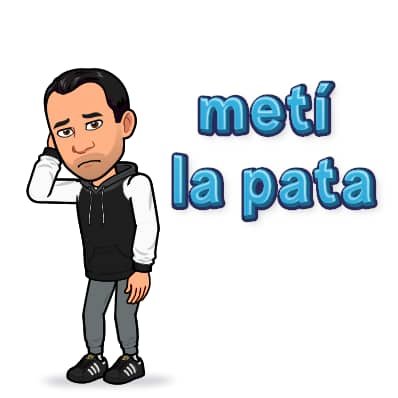 Imagen creada con Bitmoji / Image created with Bitmoji
Otra de mis publicaciones favoritas fue "Rico pudín a base de espagueti", una receta que parece causo sensación entre algunas personas de la comunidad de #Foodies Bee Hive, ya que recibí muy buenos comentarios y algunas personas parecían sorprendidas, en este momento me sentí muy feliz y más aún cuando @macchiata decidió realizar mi receta "Probar la receta de Hivean: nunca adivinarás de qué está hecho este pudín", esto fue único para mí, es muy grato ver la forma en que te apoyan.
Another of my favorite posts was "Rich spaghetti-based pudding", a recipe that seems to have caused a sensation among some people in the #Foodies Bee Hive community, as I received very good comments and some people seemed surprised, at this moment I felt very happy and even more so when @macchiata decided to make my recipe "Try the Hivean recipe: you will never guess what this pudding is made of", this was unique for me, it is very pleasant to see the way they support you.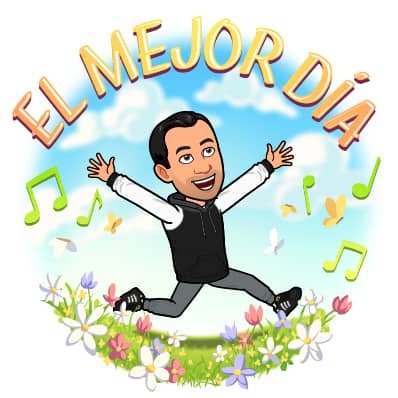 Imagen creada con Bitmoji / Image created with Bitmoji
Y la emoción más reciente fue hace un par de días cuando publique "Enseñando a mi hijo Matthias a jugar dominó" y una hora después vi que había votado por mi publicación alguien llamado @singhcapital, siendo este el voto más alto que he recibido hasta el momento, cosa que nunca había pasado eso me emociono mucho, agradecido con esta persona por su apoyo recibido.
And the most recent emotion was a couple of days ago when I published "Teaching my son Matthias to play dominoes" and an hour later I saw that someone named @singhcapital had voted for my publication, this being the highest vote I have received until moment, something that had never happened that made me very emotional, grateful to this person for their support received.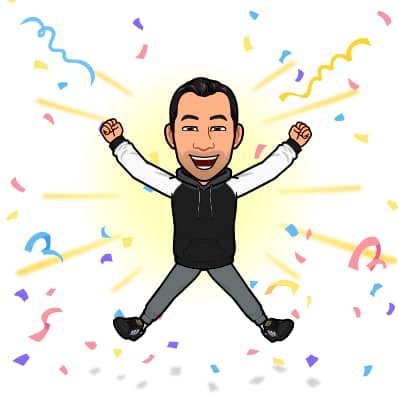 Imagen creada con Bitmoji / Image created with Bitmoji
En todos los momentos vividos en hive he experimentado muchas emociones buenas, malas no tan buenas, es muy divertido porque muchas veces tengo el suspenso de saber si votaron por mí o no, si va a gustar mi publicación, si voy a recibir alguna crítica negativa; esto último aún no ha pasado y espero no experimentarlo.
In all the moments lived in hive I have experienced many good emotions, bad not so good, it is very funny because many times I have the suspense of knowing if they voted for me or not, if they will like my publication, if I am going to receive any negative criticism; the latter has not happened yet and I hope not to experience it.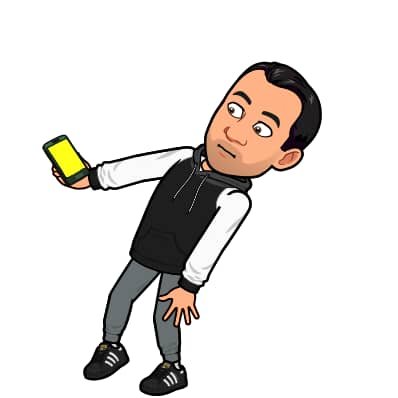 Imagen creada con Bitmoji / Image created with Bitmoji
Hive me ha motivado a vivir nuevas experiencias y las he recibido de la mejor forma, espero poder seguir compartiendo y creciendo en esta plataforma por mucho tiempo y que sigan disfrutando de mis publicaciones, he encontrado en Hive una forma de distraerme y compartir muchos de mis hobbies.
Hive has motivated me to live new experiences and I have received them in the best way, I hope I can continue to share and grow on this platform for a long time and that you continue to enjoy my publications, I have found in Hive a way to distract myself and share many of my hobbies.
Agradecido con todos en esta gran familia Hive, espero hayan disfrutado mi publicación; se despide su amigo el Drhueso.
Grateful to everyone in this great Hive family, I hope you enjoyed my post; his friend the Drhueso says goodbye.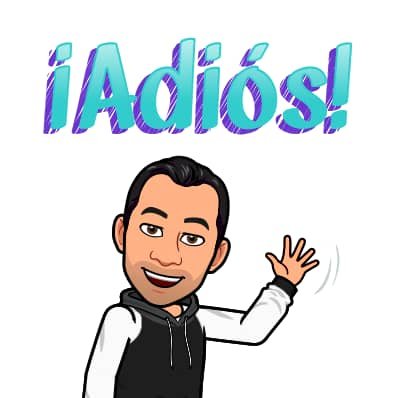 Imagen creada con Bitmoji / Image created with Bitmoji
Traductor utilizado Google / Translator used Google Imagen