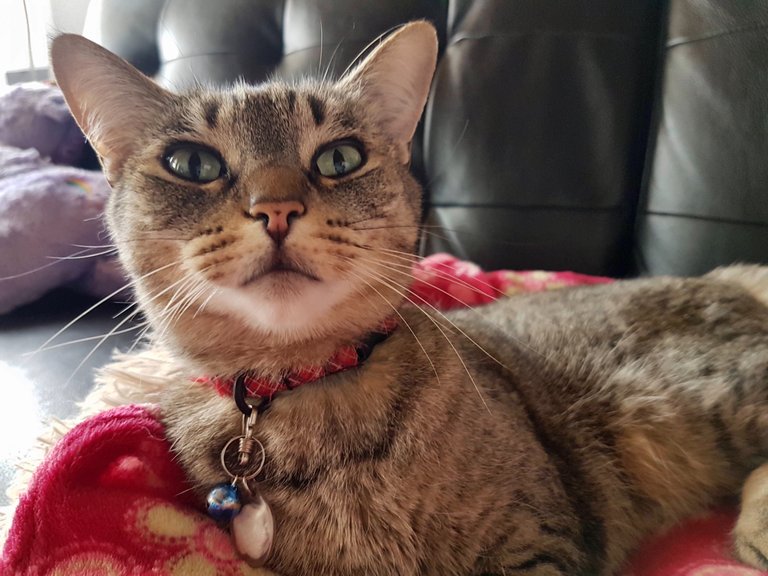 Pepper has been doing well and back to her normal self after throwing up the other day. I wonder what caused her to throw up…
Anyways, we are having the second heat wave for this season. The first one was deadly. The temperature went up to 40 Celsius in my area. The temperature here in the summer is usually mild, up to around 28 Celsius on the very hot day. Many of us don't even have AC in the house. This time the temperature is going up to 30 to 32 Celsius. Not as hot as the last heat wave but it is getting quite warm in the room.
Pepper still insists to lay on my chest/legs though. She is not curled up like usual but I guess she can take this much heat.
先日、朝ごはんを全部吐いてしまったペッパーですが、その後なんともないようです。何が原因で吐いたのか不明のままで少し気になります。
さてさて、私の住む地域ではこの季節2度目の熱波に見舞われています。1度目の熱波は恐ろしい暑さでした。私の住む地域では気温が40度になりました。この辺りの夏は穏やかで暑くても28度ほどになるくらいなのです。エアコンのない家庭がほとんどです。
今回の熱波は30から32度ということですが、部屋の中がかなり蒸し蒸ししてきました。
まだペッパーが私の胸や脚の上にごろんとしたがる暑さのようですが、私は無理です。暑い!笑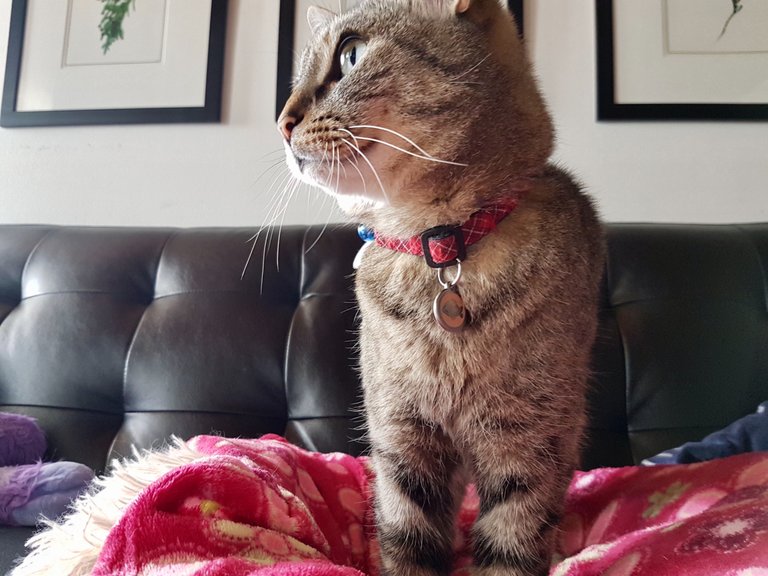 Stay cool and well everyone! Have a wonderful weekend!
日本の暑さなんてこんなものじゃないですよね。皆さんどうかお体に気をつけて。良い週末をお過ごしください。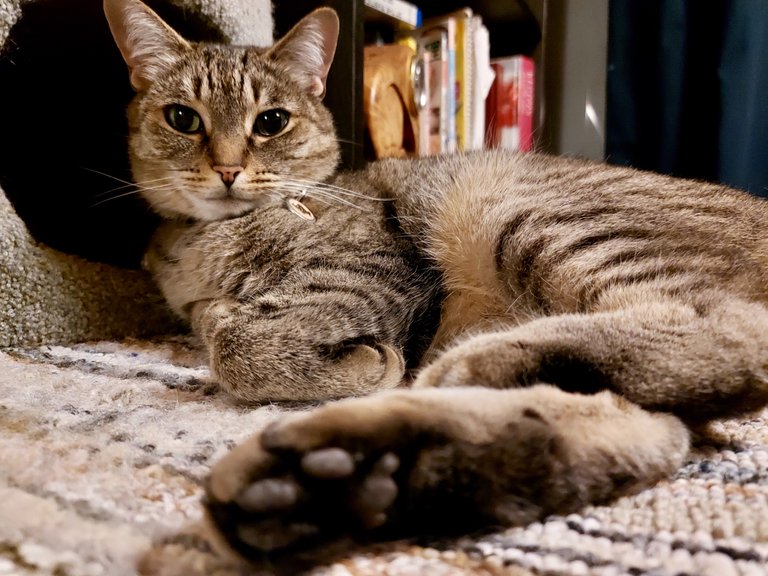 ☆☆☆
That's all for today.
Thanks for visiting!
いつもありがとうございます!