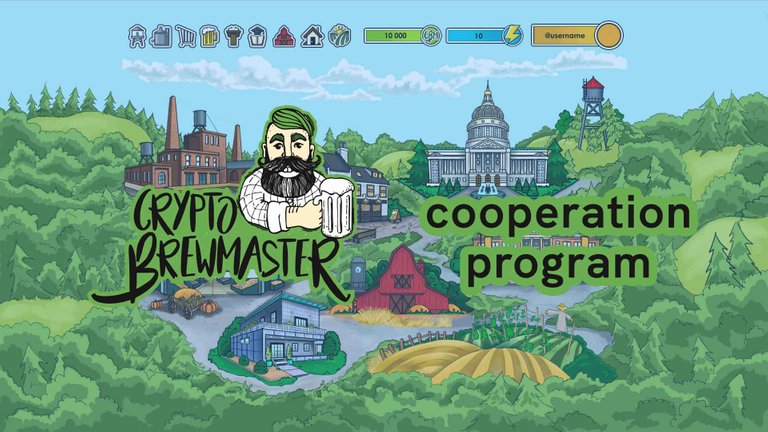 CryptoBrewMaster Cooperation Program in 2 easy steps
To get listed in-game, there are 2 easy steps every brewery can take, and we gladly will help out!
Step 1 - Recognition
CryptoBrewMaster Game and Brewery will be writing recognition posts which will be published on all available websites and social media resources from both sides. Your Brewery logo will appear on the https://www.cryptobrewmaster.io/ partners section
Your Brewery is required to create an Account on Hive and publish a cooperation post together with team CryptoBrewMaster.
Step 2: NFT Collectibles
Brewery Partner Requirements: 2000 Hive will be bought by the brewery (1000 goes to the breweries HP and delegates to the @cryptobrewmaster |, 1000 covers the NFT minting job + NFT Designing) Official permission letter from the brewery that will authenticate the collection Brewery LOGO + set of High-Quality historical labels of the most recognized beers from your Brewery
Idea:
CryptoBrewMaster creates the collection of the brewery NFT's with a set of 5 (to be discussed) NFT's 100 pcs (TBD) each and will run the Sales Campaign.
Primary Market Sales split 50\50 with the Brewery. Breweries part stakes into the Hive Power to support the liquidity of their beer inside the game.
When sold out, we include the Brewery's recipe into the game with all the information about the brewery, beer, and so on.
Tech Info
A Player who stakes a set of the NFT's dedicated to the Brewery receives the Recipe Card inside the game and grants the possibility of brewing this exact beer and selling it to the bartender for CBM. Hive Power granted as a delegation from the brewery will help out to put the liquidity into the CBM\SWAP.HIVE market.
Affiliate cooperation
Please connect to rollie[cryptobrewmaster-witness]#5534 on the discord, if you have an idea to get the partners on board the @cryptobrewmaster to discuss the affiliate program!
Cryptobrewmaster is a beer brewing game from and for craft beer scene enthusiasts. Brew beer from different ingredients, trade, upgrade your brewery with collectible cards, evolve the character, Earn the CBM token, and buy a beer in the real-world by exchanging it on a cryptocurrency exchange Cryptex24 or via direct token transfer at our partner's online stores. The key idea behind the game is studying people about beer production, using the brewing equipment, and even study to brew their own beer at home. As well as our aim is to connect real-world breweries and industry supply producers \ equipment producers with potential customers all over the world!
We are at TOP4 Dapps on Hive and Top 15 Game Dapps according to DappRadar
Promo Video
Tutorials
The links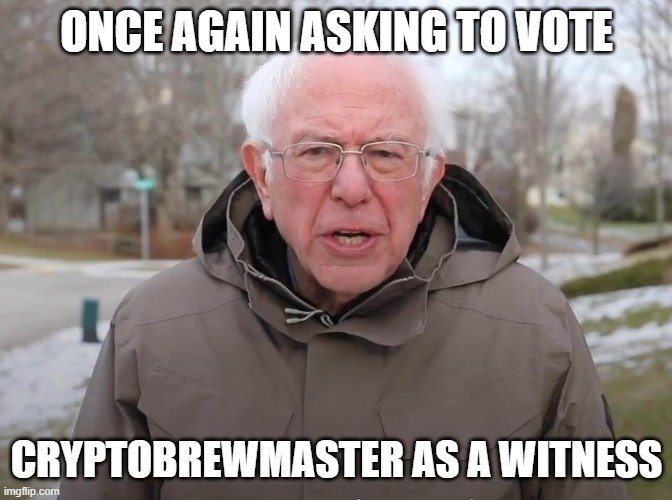 🔥 VOTE - VOTE - VOTE 🔥