Saludos, este es mi décimo octavo día del Blogging Challenge Parte 5 y les cuento mi idea de una gran fin de semana.
Greetings, this is my 18th day of the Blogging Challenge Part 5 and I am telling you about my idea for a great weekend.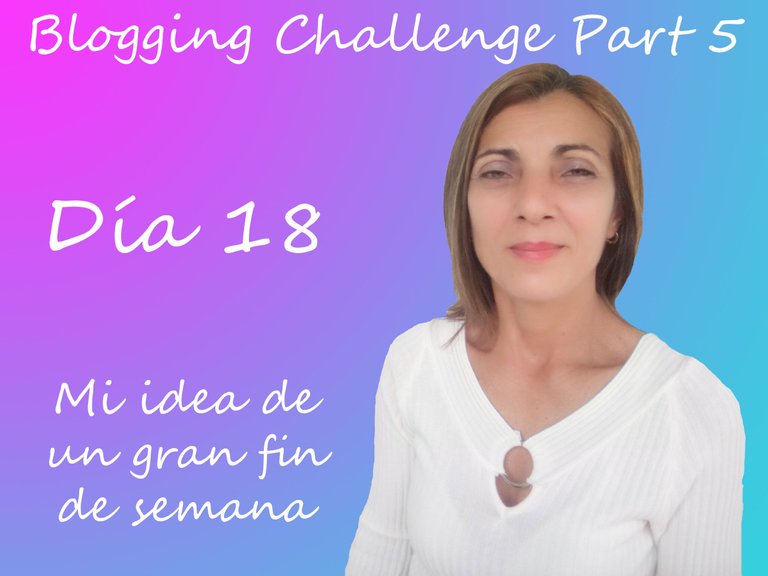 Hace ya muchos años que no voy para la playa, debido a las condiciones económicas no es muy fácil poder costear el viaje y los viáticos desde mi ciudad, sin embargo Venezuela cuenta con muchas playas hermosas que me gustaría mucho visitar. Uno de los sueños que no he podido cumplir es conocer la Isla de Margarita y el archipiélago de Los Roques, ambas son destinos turísticos de obligación en Venezuela, es decir, son famosos, sin embargo para los que vivimos en el interior del país es como viajar a otro país, porque está lo suficientemente lejos como para considerarlo un viaje largo y con mucha preparación.
I have not gone to the beach for many years, due to the economic conditions it is not very easy to pay for the trip and per diem from my city, however Venezuela has many beautiful beaches that I would very much like to visit. One of the dreams that I have not been able to fulfill is to know the Isla de Margarita and the archipelago of Los Roques, both are tourist destinations of obligation in Venezuela, that is, they are famous, however for those of us who live in the interior of the country it is like travel to another country, because it is far enough away to be considered a long trip with a lot of preparation.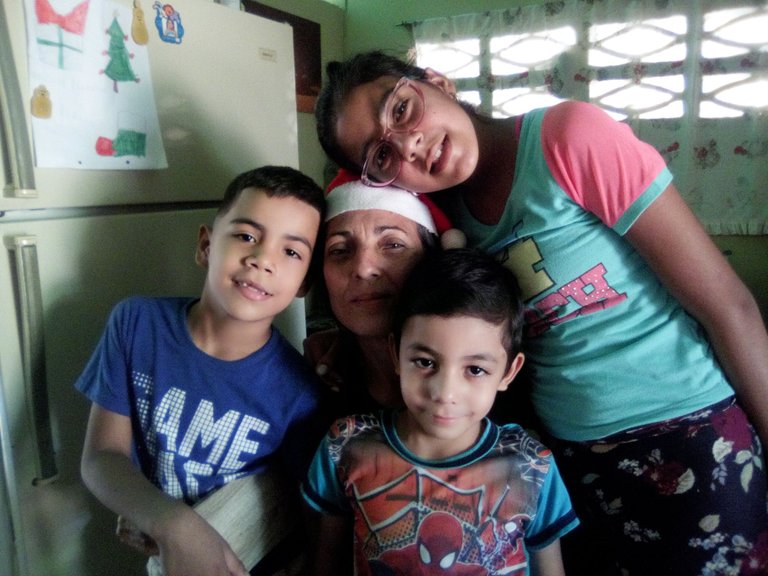 Mis nietos / My grandchildren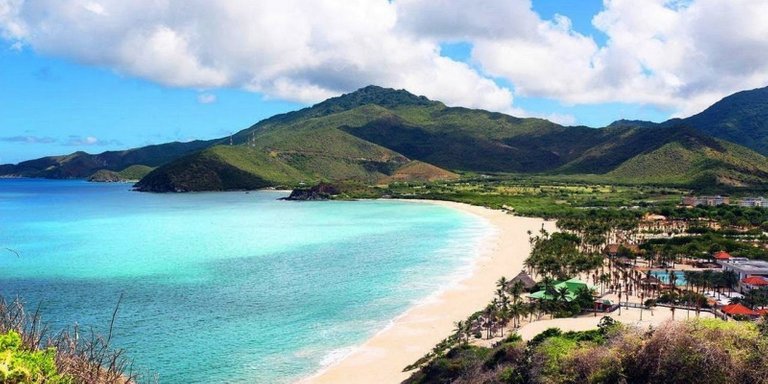 Isla de Margarita
Fuente

Mi nieto menor aun no conoce la playa, mi hija
@irenenavarroart
quería cumplir la meta de llevarlo a conocer la playa este cumpleaños, sin embargo nos enfermamos de Covid apenas hace un mes y esto ocasionó gastos que lo impidieron, pero espero algún día podamos llevarlo. Para mí un gran fin de semana incluiría compartir con mis tres nietos en la Isla de Margarita, hacer castillos de arena, porque ellos han visto en la televisión y videos de youtube como los niños hacen esos hermosos catillos y aunque mis nietos intentan hacerlos con la tierra del patio de mi casa nunca obtiene el mismo resultado que con arena de playa.
My youngest grandson still does not know the beach, my daughter

@irenenavarroart

wanted to fulfill the goal of taking him to know the beach this birthday, however we got sick with Covid just a month ago and this caused expenses that prevented it, but I hope one day we can do it . For me, a great weekend would include sharing with my three grandchildren on Margarita Island, making sand castles, because they have seen on television and YouTube videos how children make those beautiful sand castles and although my grandchildren try them with the earth from the backyard of my house never gets the same result as with beach sand.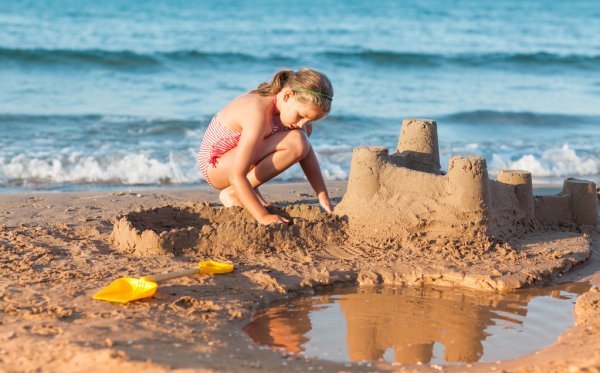 Estando en la playa con mis nietos y mis hijas me gustaría comer cosas deliciosas y refrescantes para olvidarnos un poco de los problemas del país, sabiendo que los niños aun pueden conservar esa inocencia y alegría, que sueñan con el futuro de una manera positiva creyendo que todas sus metas son posibles, me gustaría poder pasar tiempo con ellos y hacer de la alegría nuestra bandera y defenderla de todo.
Being on the beach with my grandchildren and my daughters, I would like to eat delicious and refreshing things to forget a bit about the country's problems, knowing that children can still retain that innocence and joy, that they dream of the future in a positive way believing that all their goals are possible, I would like to be able to spend time with them and make joy our flag and defend it from everything.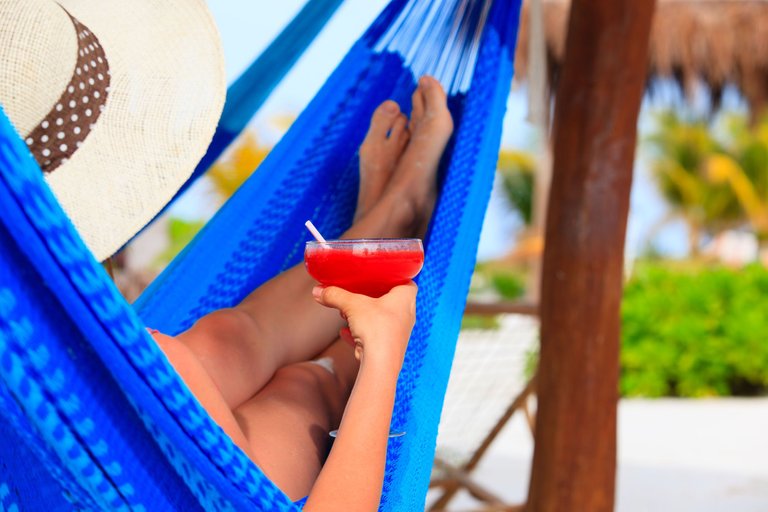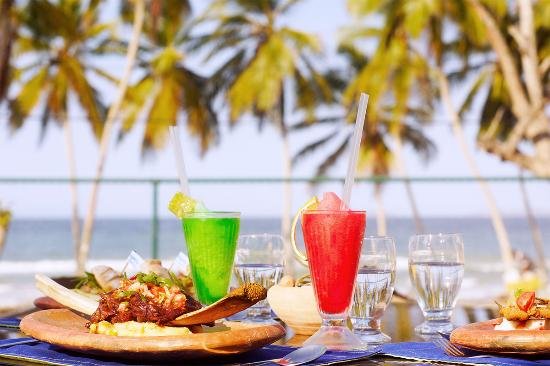 Me gustaría poder hospedarme en un buen lugar cerca a la playa, no tiene por qué ser lujoso pero si cómodo, y poder observar el oleaje y el cielo azul, relajarme, completamente feliz y agradecida con la vida por todo lo que tengo, mis nietos siempre me hacer dar cuenta de lo dichosa que soy al estar convida y disfrutar su compañía.
I would like to be able to stay in a good place near the beach, it does not have to be luxurious but comfortable, and to be able to observe the waves and the blue sky, relax, completely happy and grateful with life for everything I have, my grandchildren always makes me realize how happy I am to be invited and enjoy.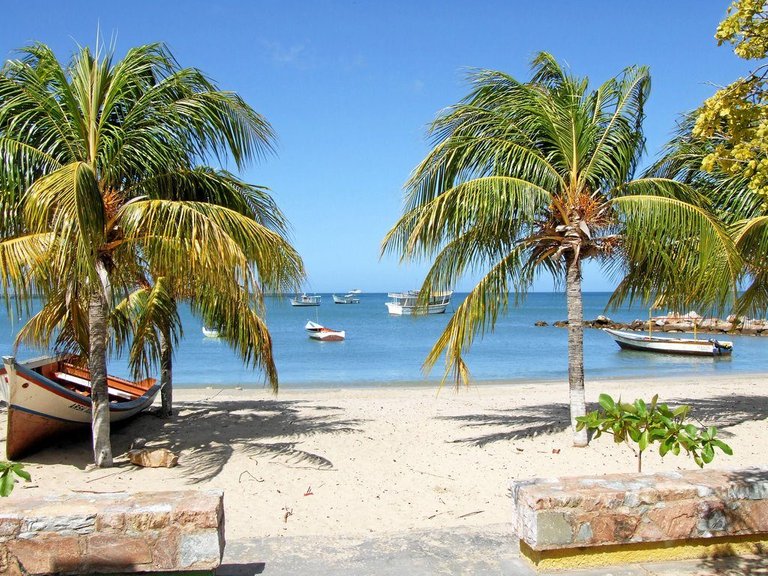 Si quieren participar en este maravilloso reto, les comparto los días y los invito a unirse a la comunidad de Blogging Challenge:
If you want to participate in this wonderful challenge, I share the days with you and invite you to join the Blogging Challenge community:
¡Muchas gracias por leer! / Thanks so much for reading!