¡Hola a todos! Estuve un rato pensando sobre este tema, ya que por lo general mis placeres no me hacen sentir culpable, porque me hacen feliz, así que no hay culpa en ello. Pero, hay uno que si me genera cierto sentimiento de culpa, dependiendo de las circunstancias...
Hello everybody! I was thinking about this for a while, since generally my pleasures do not make me feel guilty, because they make me happy, so there is no guilt in it. But, there is one that does generate a certain feeling of guilt, depending on the circumstances ...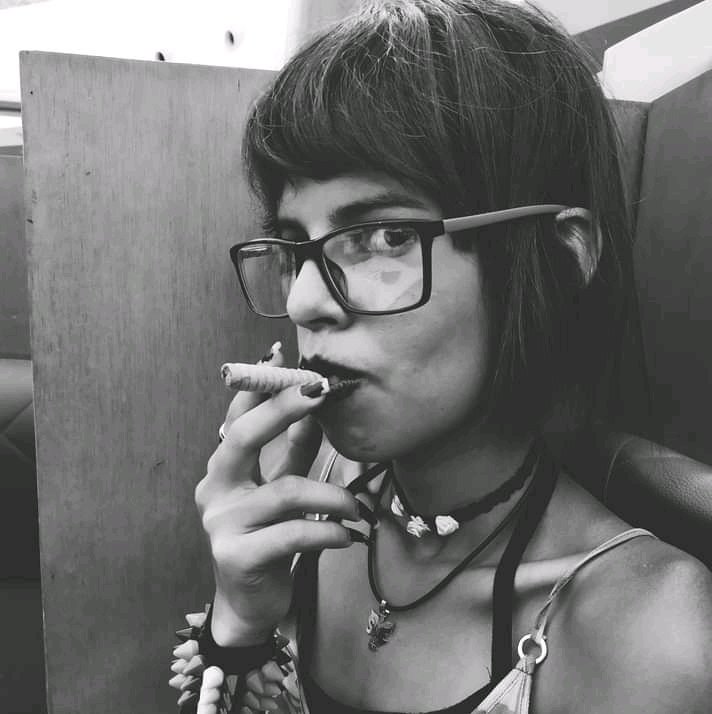 (Yo comiendo pirulin 😂/ Me eating lollipop 😂)
Soy amante de las compras, me genera un increíble bienestar ir a realizarlas, así sea las cosas básicas del hogar. Y ese bienestar radica en que, el dinero que uso viene de mi trabajo, donde me esfuerzo arduamente todos los días. Podría decirse, que adquiriendo todas las cosas que compro, me satisfago. Ese sentimiento comenzó hace años, cuando antes de empezar a trabajar, estaba muy limitada con el dinero; por eso, cuando lograba comprar alguna cosa con lo que había logrado reunir, para mí era un gran logro.
Me encanta hacer una lista (Lo hago más que nada porque tengo mala memoria y a veces se me olvida traer algo) e ir tachando cada una de las cosas que ya han sido compradas. Es como completar las tareas dentro de un videojuego.
I am a lover of shopping, it generates an incredible well-being to go to do them, even if it is the basic things at home. And that well-being lies in the fact that the money I use comes from my work, where I work hard every day. It could be said that by acquiring all the things that I buy, I am satisfied. That feeling started years ago, when before starting work, I was very limited with money; So when I managed to buy something with what I had managed to collect, for me it was a great achievement.
I love to make a list (I do it more than anything because I have a bad memory and sometimes I forget to bring something) and to cross off each of the things that have already been bought. It is like completing tasks within a video game.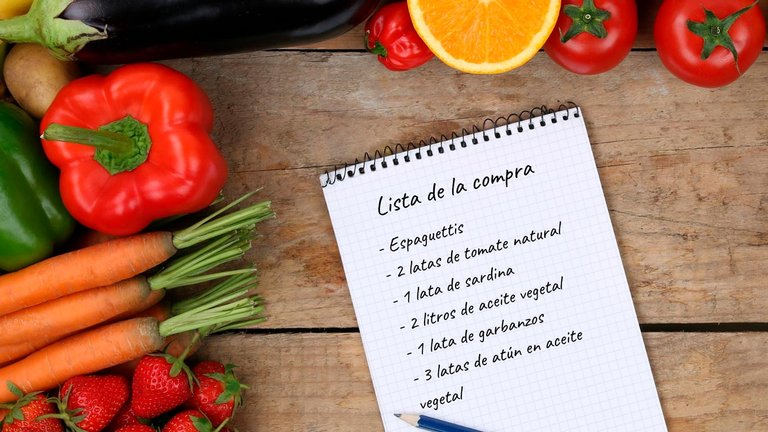 Fuente
Es una actividad que disfruto, aparte que me ayuda a despejar la mente. Pero... no todo es color de rosa. Entonces, ¿Cuándo me hace sentir culpable mi placer de compradora? Cuando adquiero algo que está fuera de la lista y que considero que no es prioridad. Ya que suelo pensar que pude darle un mejor uso a ese dinero.
Algo que considero una mala compra, es gastar mucho de mi dinero en dulces, ya que debido a que mis trabajos son desde casa, me he vuelto bastante sedentaria y la sensación de "hace falta un dulcito", llama a la puerta. No me hace sentir mal un postrecito de vez en cuando, pero de ahí a comprar diario un paquete de galletas o más (me ha pasado), me parece excesivo. Y en cierta medida me siento culpable, porque al fin y al cabo es algo que en un momentico se acaba.
It is an activity that I enjoy, apart from that it helps me to clear my mind. But ... not everything is rosy. So when does my shopping pleasure make me feel guilty? When I buy something that is off the list and that I consider not a priority. Since I usually think that I could put that money to better use.
Something that I consider a bad purchase is spending a lot of my money on sweets, since because my jobs are from home, I have become quite sedentary and the feeling of "you need a candy" knocks on the door. A little dessert from time to time does not make me feel bad, but from there to buying a package of cookies or more every day (it has happened to me), it seems excessive. And to a certain extent I feel guilty, because at the end of the day it is something that in a moment ends.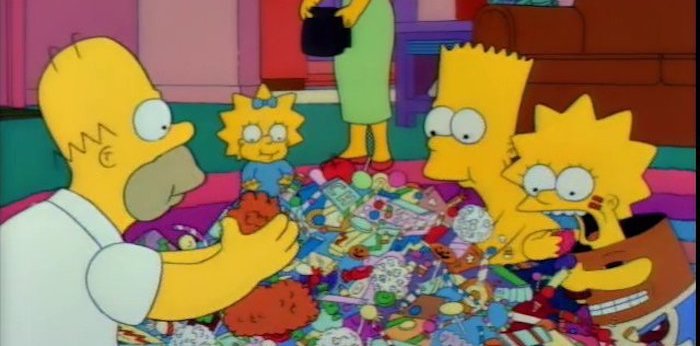 Fuente
También, me genera sensación de culpa adquirir un artículo y luego conseguirlo en otra tienda en oferta o a mitad de precio. Me considero una cazadora de ofertas y cuando pierdo una, me siento terrible. También, cuando me salgo del presupuesto establecido.
Also, I feel guilty about buying an item and then getting it at another store for sale or at half price. I consider myself a bargain hunter and when I lose one, I feel terrible. Also, when I go outside the established budget.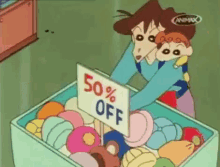 Fuente
Por lo general, las compras me generan un sentimiento de amor/odio por todo lo que he mencionado, pero no por eso dejan de ser una de las actividades que más me generan placer. Ver a mi gato comerse con gusto la comida que le traigo o ver la cara de felicidad de alguna persona a la que le haya comprado algo, hacen que los momentos amargos valgan la pena.
Muchas gracias por haber leído mi post. Espero que les haya parecido interesante.
¡Hasta una próxima oportunidad!
In general, shopping generates a feeling of love / hate for everything I have mentioned, but that does not mean that it ceases to be one of the activities that generates the most pleasure. Seeing my cat gladly eat the food I bring him or seeing the happy face of someone who has bought something from, make the bitter moments worthwhile.
Thank you very much for reading my post. I hope you found it interesting.
Until next time!