¡Hola a todos! Como mi madre y yo estamos separadas por la distancia (ella está en Caracas y yo en Barquisimeto), me deprimía no poder entregarle un regalo especial. Ella me había dicho el otro día que quería que le hiciera un dibujo. Pensé entonces en hacerle un uno pero junto a su ídolo y esposito, Chayanne.
Hello everybody! Since my mother and I are separated by distance (she is in Caracas and I in Barquisimeto), I was depressed that I could not give her a special gift. She had told me the other day that she wanted me to draw a picture for her. I thought then of making a one for her but with her idol and husband, Chayanne.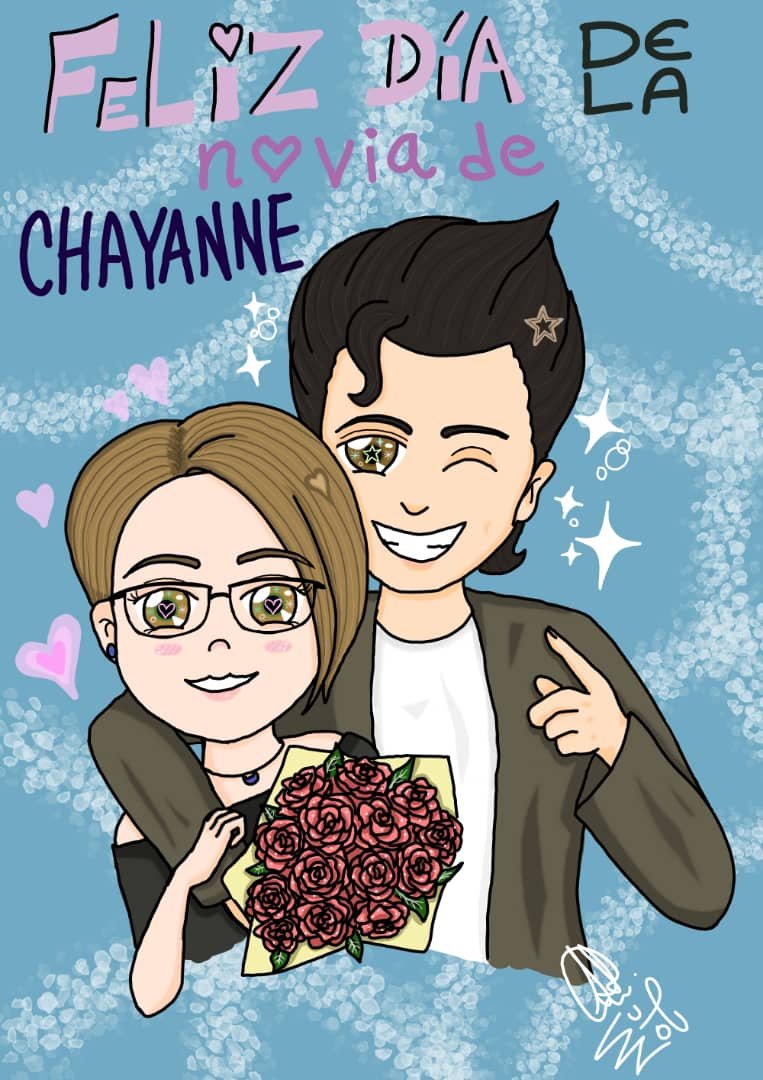 Lo primero que hice fue realizar el boceto del dibujo a lápiz. Quería que luciera como esos filtros en donde tu crush te abraza 😍.
The first thing I did was make the sketch of the pencil drawing. I wanted it to look like those filters where your crush hugs you 😍.
Lo siguiente fue digitalizarlo, para ello le tomé una foto y procedí a abrir el archivo en una aplicación que se llama "Medibang paint"; allí suelo hacer mis ilustraciones.
The next thing was to digitize it, for this I took a photo of it and proceeded to open the file in an application called "Medibang paint"; I usually do my illustrations there.
Una vez remarcado el dibujo (Mi parte favorita fue darle forma las rosas). procedí a establecer los colores.
Once the drawing was highlighted (My favorite part was shaping the roses). I proceeded to set the colors.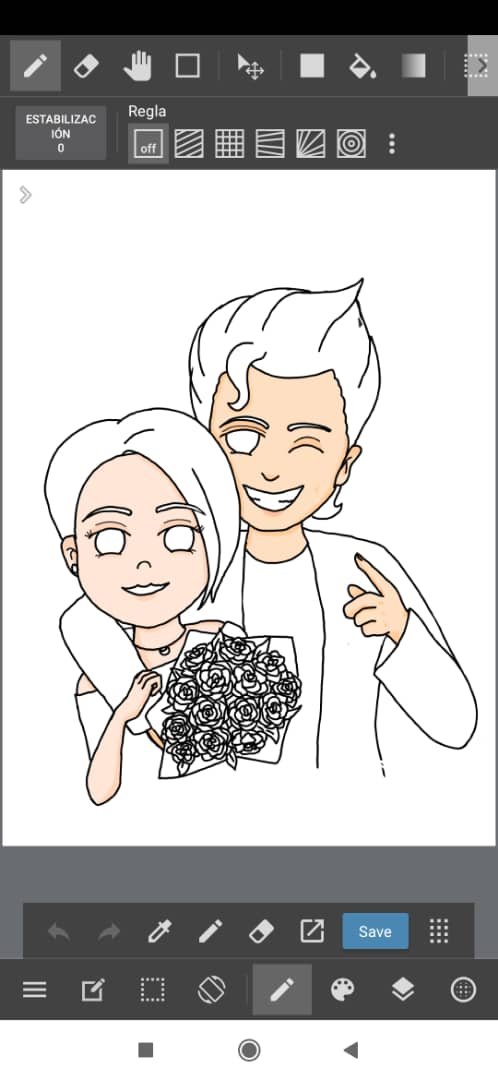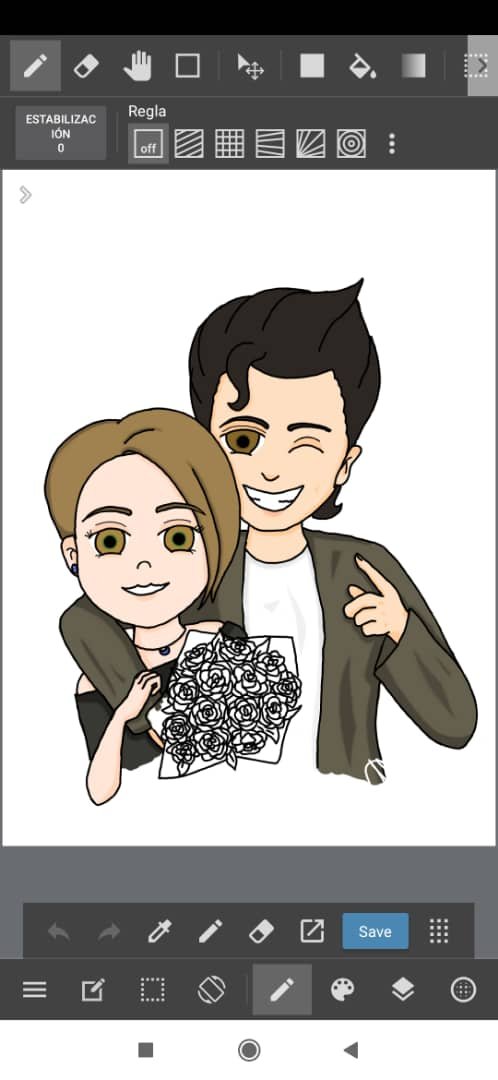 Mi madre es una mujer muy elegante, tiene ropa muy bonita y la de color negro, le hace lucir increíble.
My mother is a very elegant woman, she has very beautiful clothes and the black one makes her look incredible.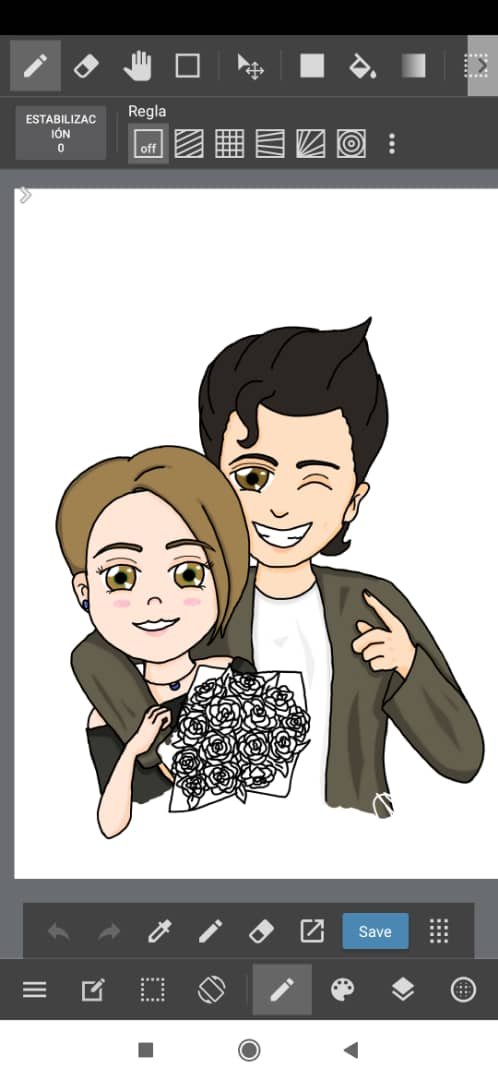 Le di algo de sombras y luces, aparte de tratar de hacer una especie de maquillaje en el rostro de mi madre.
I gave her some shadows and highlights, apart from trying to do some kind of makeup on my mother's face.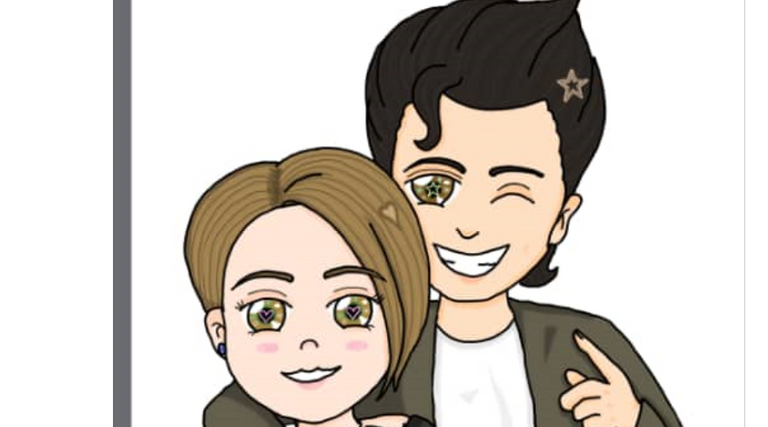 Esta parte me encanta, porque me gusta colocar detalles en los ojos tipo estrellitas y corazones.
I love this part, because I like to put details in the eyes like stars and hearts.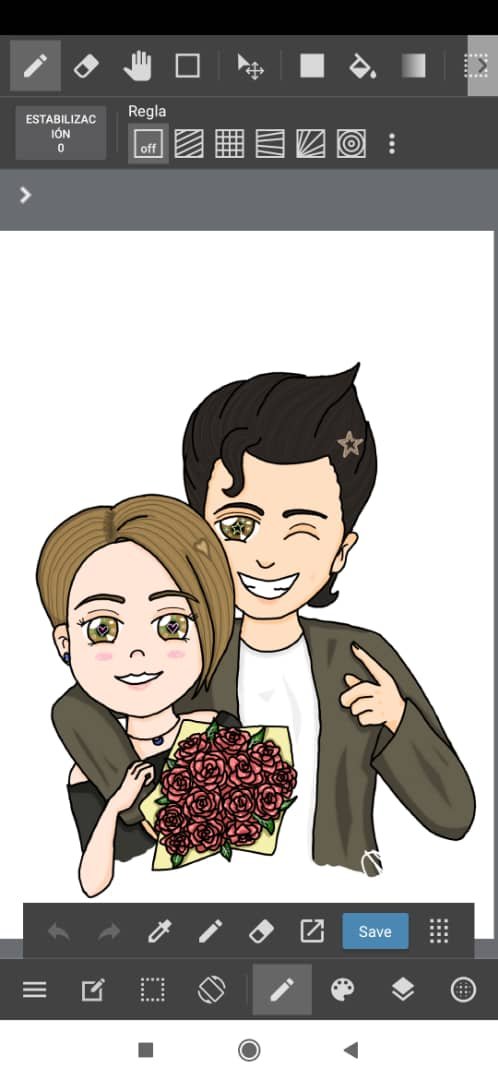 Una vez definido el detalle de las rosas, lo siguiente era establecer un fondo.
Once the detail of the roses was defined, the next thing was to establish a background.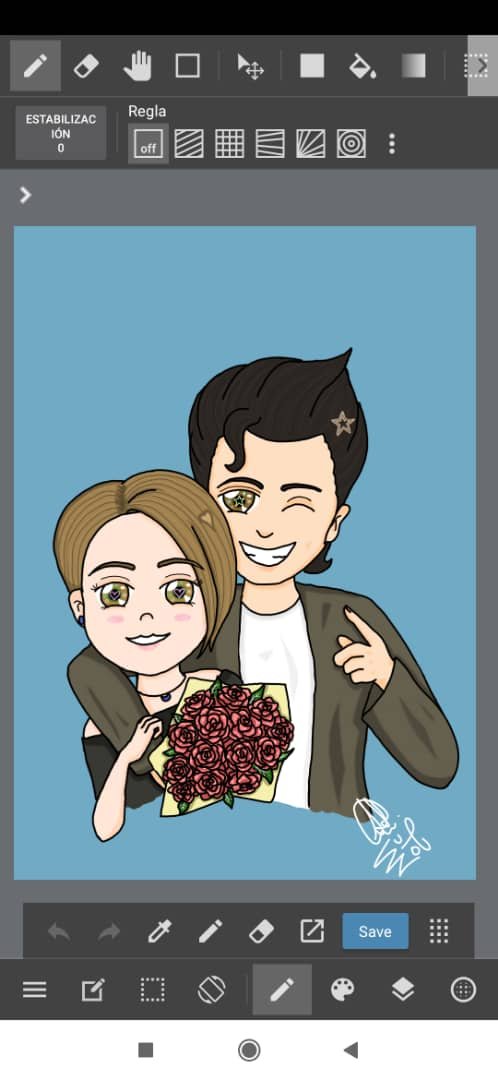 Entre todos los colores que probé, ese fue el que más me gustó. Mi madre adora el color dorado y los colores tierra, pero no iban bien con el diseño.
Among all the colors I tried, that was the one I liked the most. My mother loves gold and earth colors, but they didn't go well with the design.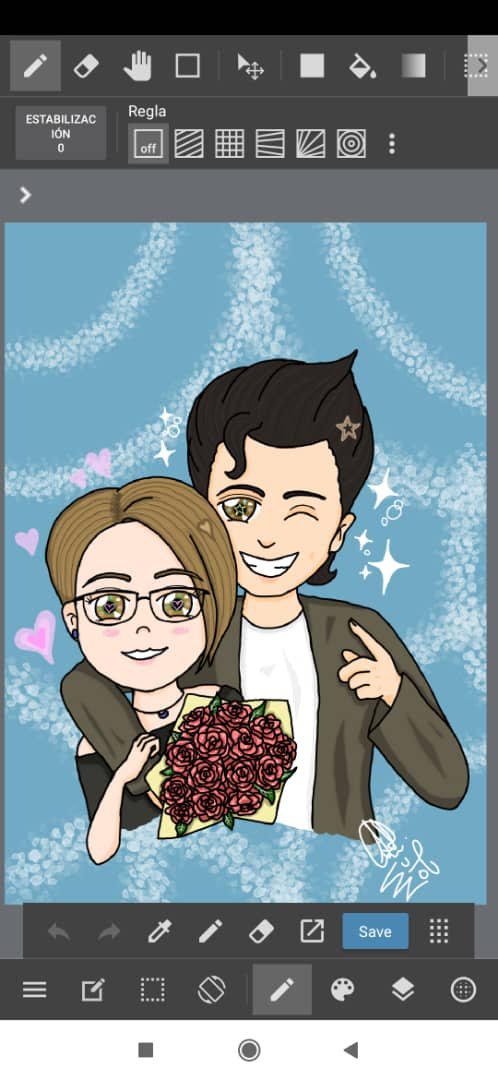 No soy buena haciendo fondos, pero hice lo que pude je je. Como no quería usar una fuente predeterminada para las letras, traté de hacerlas con el pincel.
I'm not good at making funds, but I did what I could heh heh. Since I didn't want to use a default font for the letters, I tried to make them with the brush.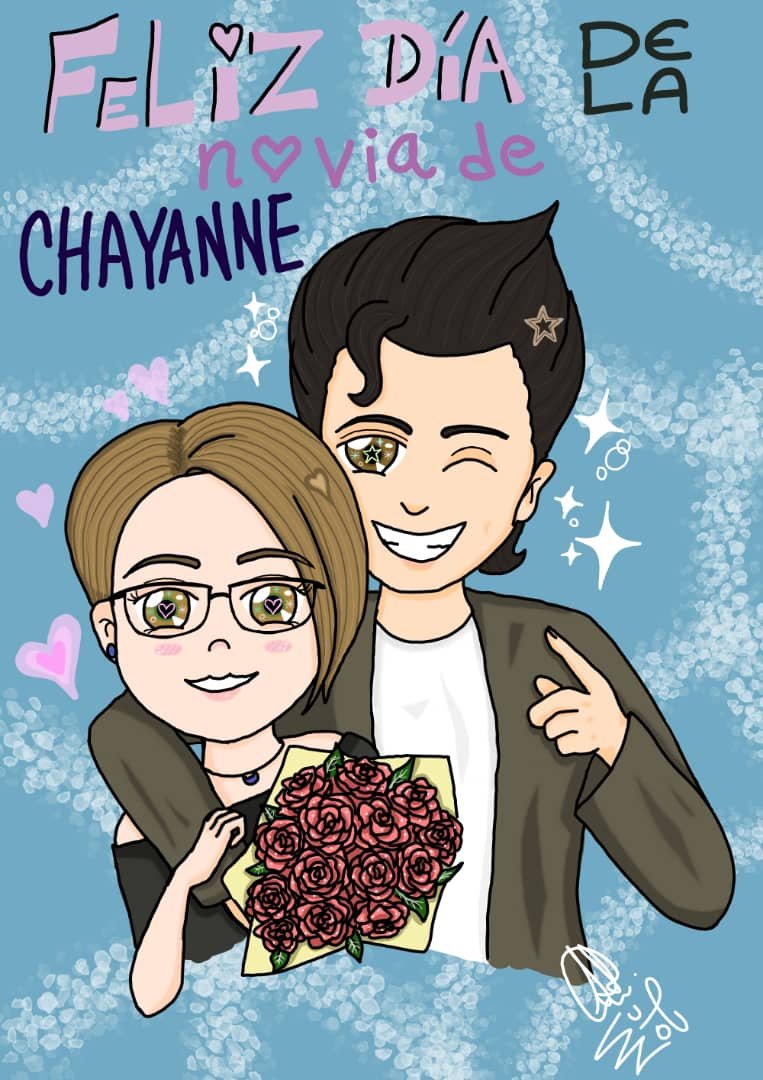 Ese fue el resultado final. Se lo envié a mi madre por el WhatsApp y le encantó. Eso me hizo muy feliz 😍 Espero que podamos vernos dentro de poco y así poder darle un regalo físico je je.
That was the end result. I sent it to my mother on WhatsApp and she loved it. That made me very happy 😍 I hope we can see each other soon so I can give her a physical gift hehe.
Espero que les haya gustado mi post. Muchas gracias por su atención.
I hope you liked my post. Thank you very much for your attention.
¡Hasta una próxima oportunidad!
Until next time!