¡Hola a todos! @mayvil me invitó a ésta iniciativa creada por @yolimarag y me pareció interesante. Primero que nada menciono que soy amante de la comida vegetariana, así que aquí abundará lo verde señores je je.
Hello everybody! @mayvil invited me to this initiative created by @yolimarag and I found it interesting. First of all I mention that I am a lover of vegetarian food, so here the green will abound, gentlemen hehe.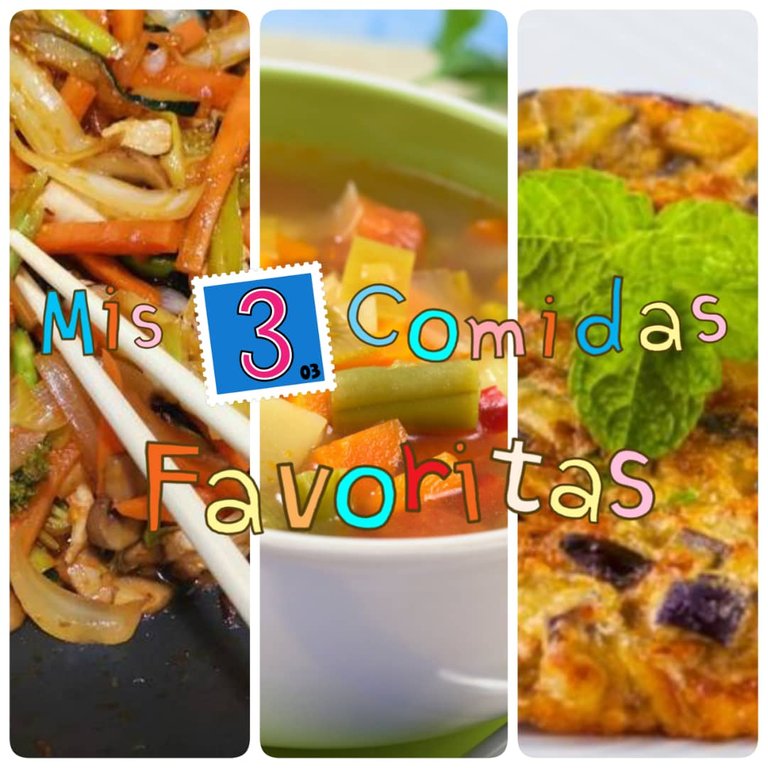 🍲 🍲 🍲 Sopas / Soups 🍲 🍲 🍲
Cuando era pequeña, mi abuela paterna nos cocinaba a mis hermanos y a mi, su sopa. Era la mejor sopa de todas, hasta mi madre lo confirmaba ´porque aunque la suya también era buena, la de mi abuela tenía un toque especial que la hacía sumamente deliciosa. En las reuniones familiares ella era la encargada de hacer la sopa para los banquetes. Creo que desde entonces nació mi afición por las sopas. De preferencia, que tengan únicamente verduras y mientras más sean, mejor. Algo que siempre me gustará añadirle es un toque de limón y si hay pan, sería un perfecto acompañamiento.
When I was little, my paternal grandmother cooked my brothers and me their soup. It was the best soup of all, even my mother confirmed it 'because although hers was also good, my grandmother's had a special touch that made it extremely delicious. At family gatherings, she was in charge of making soup for banquets. I think that since then my love for soups was born. Preferably, they have only vegetables and the more they are, the better. Something that I will always like to add is a touch of lemon and if there is bread, it would be a perfect accompaniment.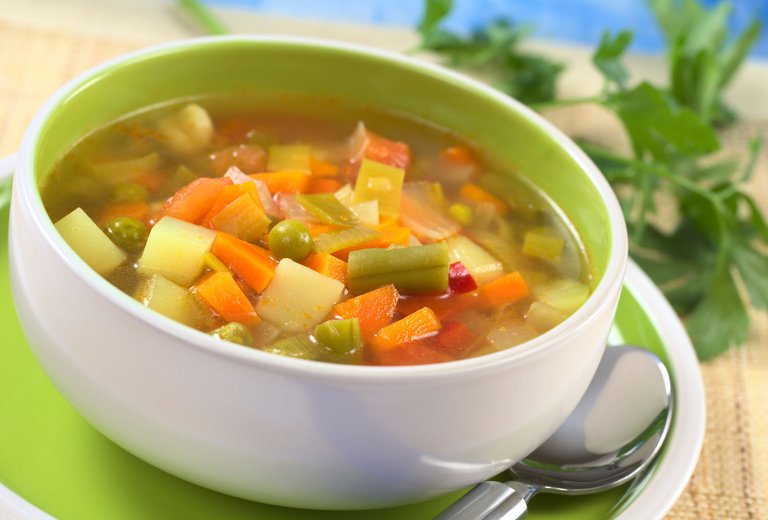 Fuente
🥘 🥘 🥘 Chop Suey 🥘 🥘 🥘
Se me hace agua la boca de sólo imaginar varios tipos de vegetales al vapor. Suelo prepararlo con todo lo que encuentre: zanahoria, repollo, cebollín, pimentón, brócoli, brotes germinados, repollo...Puedo comerlo solo o acompañarlo con arroz o pasta. Lo mejor de todo es que se puede usar como relleno de empanadas, de arepas o pan y son increíblemente deliciosas. No me agrada colocarle carne a menos que sea de soya, pollo o pescado.
My mouth is watering just imagining various types of steamed vegetables. I usually prepare it with everything I can find: carrot, cabbage, chives, paprika, broccoli, sprouts, cabbage ... I can eat it alone or accompany it with rice or pasta. Best of all, it can be used as a filling for empanadas, arepas or bread and they are incredibly delicious. I don't like putting meat on it unless it's soy, chicken, or fish.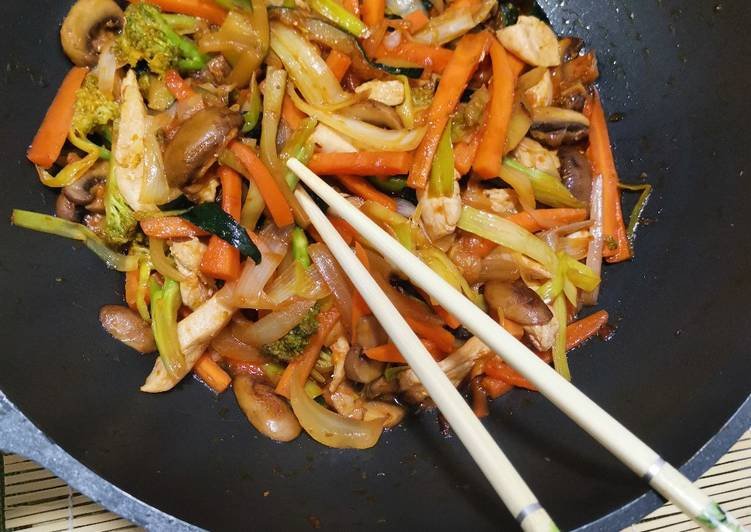 Fuente
🌮 🌮 🌮 Tortillas de verduras / Vegetable tortillas 🌮 🌮 🌮
Amo las tortillas vegetarianas, son un excelente acompañante para la hora del café. Cuando estaba en casa, mi madre preparaba tortillas de berenjena junto al café de la tarde. Ya luego fui probando otras recetas. La más reciente fue una que hice con zanahoria y brócoli. Debo confesar que de aspecto me quedaron terrible (se me pegaron todas) pero el sabor era suculento.
I love vegetarian tortillas, they are an excellent companion for coffee time. When I was at home, my mother made eggplant omelettes with her afternoon coffee. Later I was trying other recipes. The most recent was one I made with carrots and broccoli. I must confess that they looked terrible on me (they all stuck to me) but the flavor was succulent.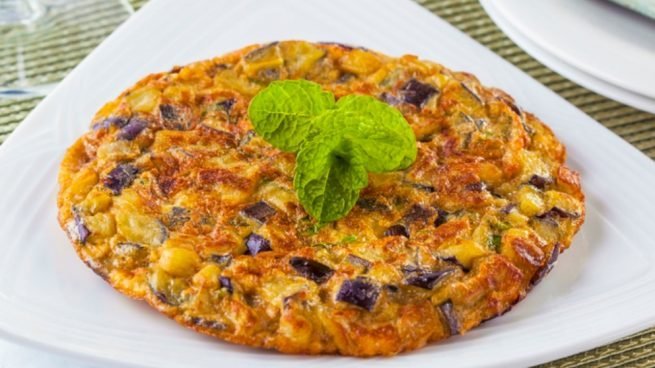 Fuente
Estoy segura de que puedo comer estas tres comidas por un tiempo y sería feliz je je invito a participar a @yugochin @yetsimar
Gracias por visitar mi post.
¡Hasta una próxima oportunidad!
I'm sure I can eat these three meals for a while and I'd be happy heh I invite @yugochin @yetsimar to participate.
Thanks for visiting my post.
Until next time!