Hay momentos que nos obligan a estar separados de las personas que amamos, pero cuando se produce el encuentro, una especie de energía mágica brota desde lo más interno de nosotros. Esa es nuestra conexión, haciéndose sentir.
There are moments that force us to be separated from the people we love, but when the encounter occurs, a kind of magical energy springs up from deep within us. That is our connection, making itself felt.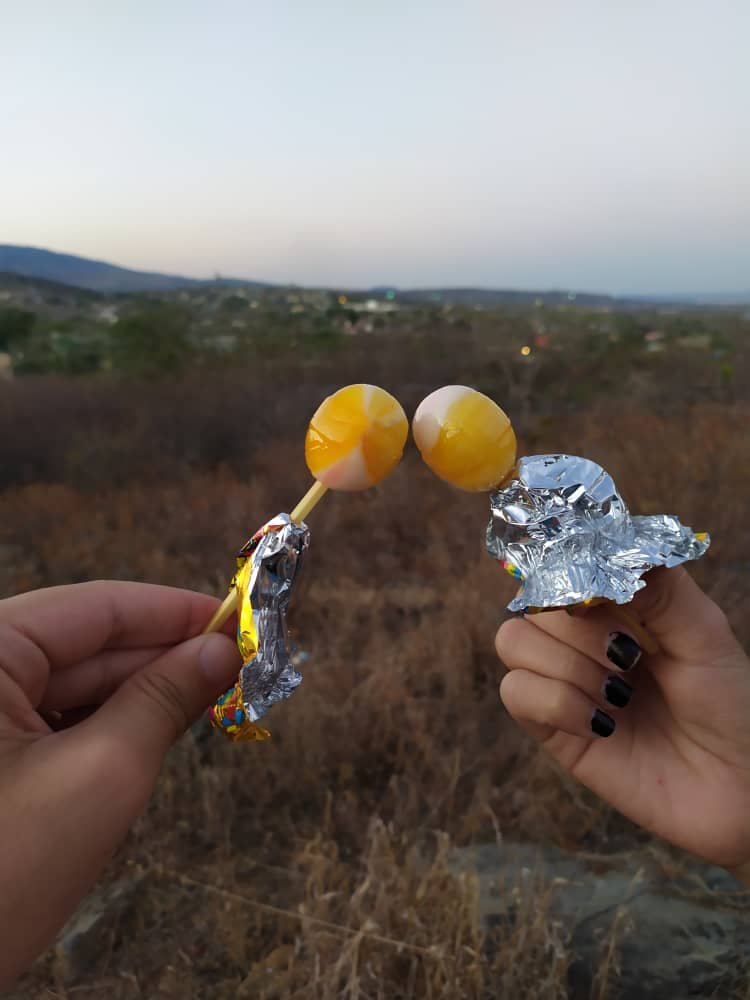 Cuando tomé esa foto podíamos vernos unas cuantas veces cada cierto tiempo. Han pasado tantas cosas en nuestro país que temía un día no poder encontrarnos. Una vez un apagón nacional nos dejó incomunicados y no supe de ti por varios días, hasta que te aventuraste a salir de casa y llegar hasta donde yo estaba, simplemente para saber si yo estaba bien. En ese momento jamás esperé que algo así ocurriera. Quizás ahí me di cuenta de que me amabas de verdad.
When I took that photo we could see each other a few times from time to time. So much has happened in our country that one day I feared that I would not be able to find us. Once a national blackout left us incommunicado and I didn't hear from you for several days, until you ventured out of the house and got to where I was, just to see if I was okay. At that time I never expected something like this to happen. Maybe that's when I realized that you really loved me.
Pero aquel día de la foto, pudimos estar juntos de nuevo, arriba de una colina, disfrutando el paisaje que estaba a nuestro alrededor. En ese lugar nadie ni ningún otro evento caótico podía alcanzarnos ya que sólo nosotros dos componíamos el mundo. Sin duda fue, nuestro dulce momento.
But that day of the photo, we were able to be together again, up a hill, enjoying the landscape that was around us. In that place no one or any other chaotic event could reach us since only the two of us made up the world. It was certainly our sweet moment.
Gracias por visitar mi post. Espero que les haya parecido interesante.
¡Hasta una próxima oportunidad!
Thanks for visiting my post. I hope you found it interesting.
Until next time!