One of my favorite actors to watch back when I worked in broadcasting was Fred MacMurray. I'm sure many of you are familiar with him. He was the "dad" figure in many of his roles.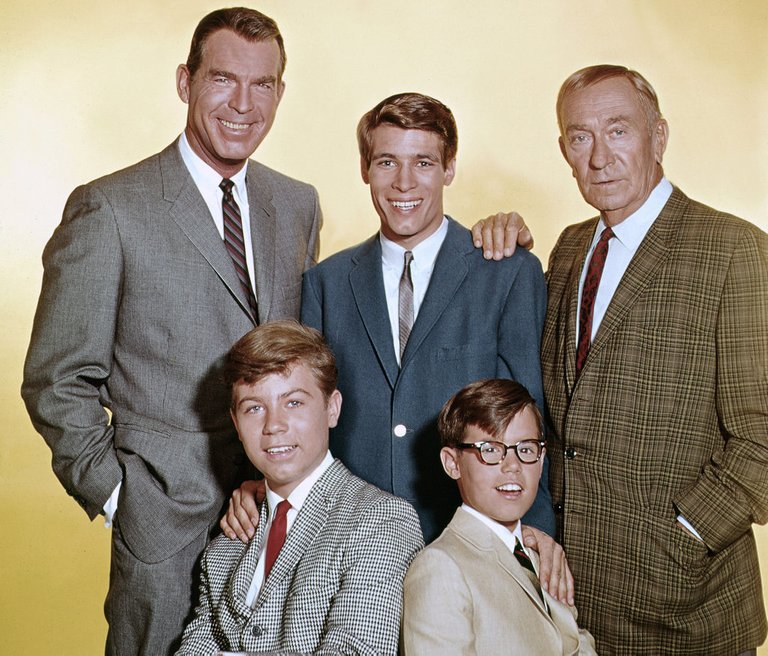 Source
         One of the more entertaining shows I've watched starring MacMurray was My Three Sons. Granted, I started watching the series when Robbie, Chip, and Ernie became the main trio. That's around half way through the series. It was heartwarming to watch how Steve (Fred's character) raised his boys as a widower. It was about family life, though a bit idealistic at times, with lessons we could all appreciate.
         For me, I related to Uncle Charlie the most. Even my friends, who were roommates at the time, felt I was his spitting image, but Asian. That's story for another time.
         When I look at MacMurray's role, I could see parallels in characters such as Goofy. A caring widower trying to raise his son, who isn't always the most appreciative of his father. I bet if we look hard enough, we may be able to identified roles inspired by his characters.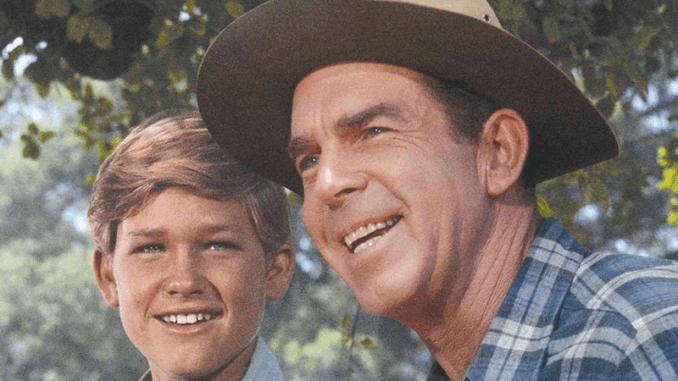 Source
         Fred's role as a father figure extended into the films he starred in. Yes, that's a young Kurt Russell from Follow Me, Boys!. MacMurray played as the scoutmaster, Lem, for a town he resided in. He and his wife, Vida, served as the parental figures for the less fortunate boys in the town. As a plot device, the couple was also childless due to unfortunate circumstances.
         For the most part, Frederick MacMurray was synonymous to wholesome. Almost every character he played was loving, nurturing, and suitable for all audience.
         That is, until you moved into films such as Double Indemnity, The Apartment, or The Caine Mutiny.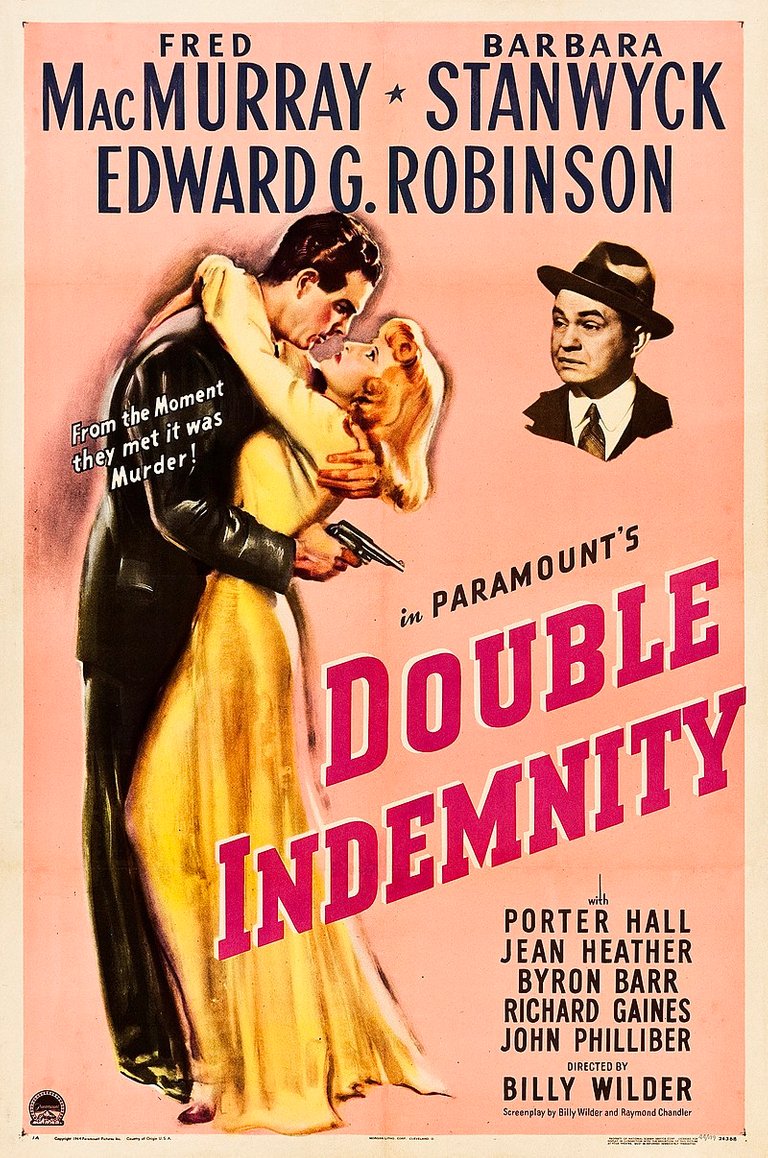 Movie poster from Paramount Pictures
         In Double Indemnity, Fred played as the accomplice to a woman who murdered her husband. Well, she murdered a few other folks in that family as well. It all came back to money, and the film was all about that life insurance foul play.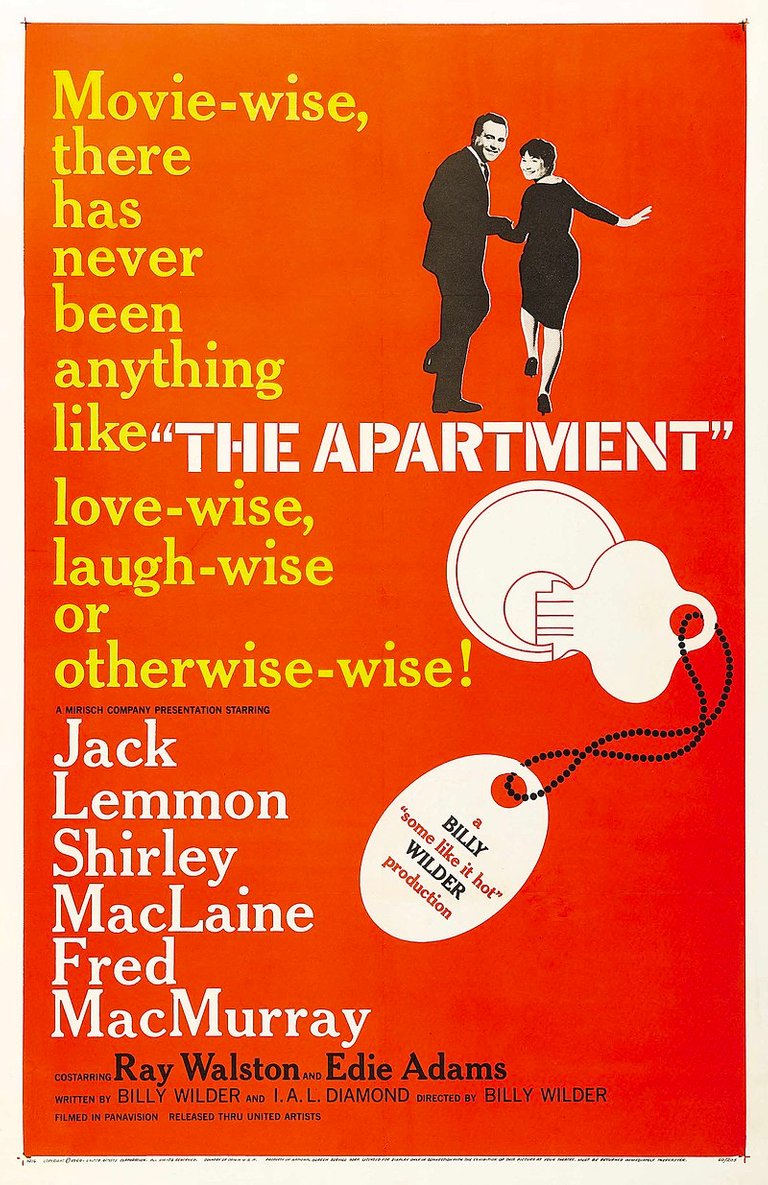 Movie poster from United Artists
         In The Apartment, MacMurray was an unfaithful husband who happened to be a HR director. Again, this took place in a fictional insurance company. I'll admit, it was weird to see him playing as a multi-timing scumbag.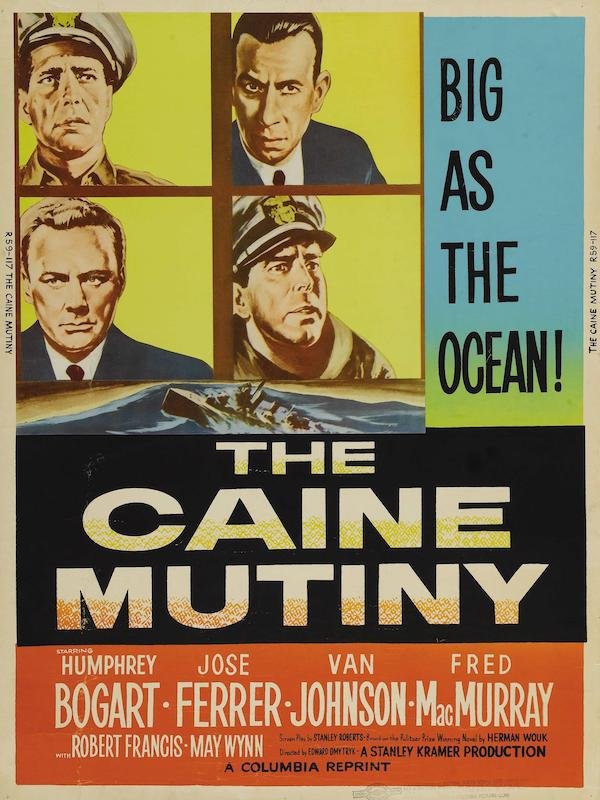 I can't seem to find the source of the original print, so reprint from Columbia it is
         The Caine Mutiny was a bit more sinister when it came to the character he played. Lieutenant Keefer was a liar and manipulator that pushed the plot along. Then, he lied during the court martial to wash his hands from any responsibilities. Unlike the other two films, I felt this one was more believable. It's not uncommon to see real life examples of people using others to achieve their goals. All the while deflecting blame away from themselves.
         In all three examples above, his characters did not get away unscathed. He lived in a different time then.
---
         Overall, I will always see him as a loving father figure. He's likely one of the more underrated actors of his time. But, the marvel of technology has allowed future generations to dive into his roles. Check out his filmography, you might like him too.