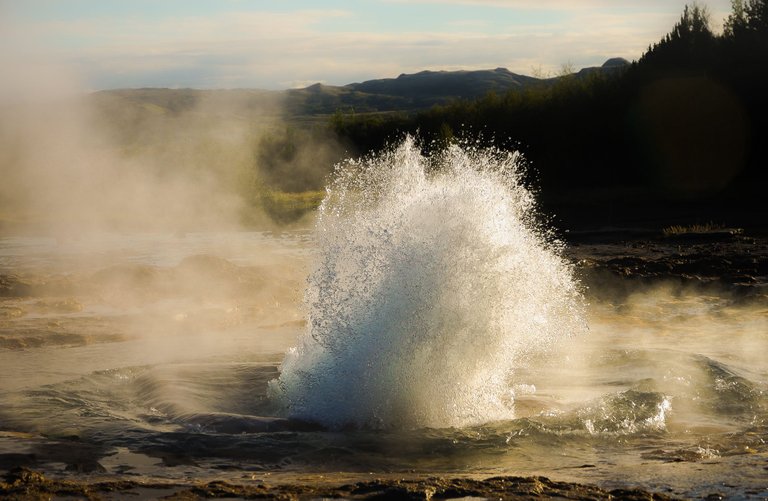 What's up Hivers! Today I'm sharing my experience and some information about the Strokkur geyser in Iceland. My post is inspired by Qurator's Photo Quest for this week. Its theme is HEAT, and the first picture here is my entry.
I had a solo trip there many years ago, but haven't sorted through my photos ever since. When I saw the word HEAT, this bubbling geyser was the first scene coming up to my mind. So now it's time for me to go back to that trip and share the heat with you! :)
A geyser is a type of hot spring that spouts periodically. The Great Geysir in the Haukadalur valley is the first geyser known to Europeans. That's why the English word "geyser" is derived from the Icelandic word "Geysir".
The Strokkur geyser I visited is Iceland's most active one. It's 100 metres south of The Great Geysir, in the same geothermally active valley which is about 100 km from the capital city Reykjavík. It's one of the famous Golden Circle's attractions. There were plenty of vans taking tourists there. I just booked one tour the previous afternoon and hopped on a van the following morning.
When I was there, the biggest geyser erupted every couple of minutes. The boiling water could go high up to the air from 10 metres to 40 metres. The water temperature is about 80 to 100 Celsius degrees, as you can see from the warning sign in my photo. So don't try to get too close to it. It gets even hotter when it's deeper down there. The heat can really kill people. A few years after this trip, I went to The El Tatio Geysers in Chile, where there was a reminder that a Belgian woman died after falling into a pool while taking a selfie. Such a tragedy!
Besides the heat, you will have the chance to feel the unforgettable pungent rotten-egg smell, from the sulfuric acid and hydrogen sulfide gas. That's also a common smell of tap water in Iceland.
I visited it during summertime (already with winter jackets on), and I read that this place is also a great location to see the winter Northern Lights. There are hotels, guesthouses, cabins and car parks nearby... the Geysir Camping Ground is just within a walking distance. I only traveled alone on the island for a week, so I'd love to go again with families or friends to explore more remote sights. =)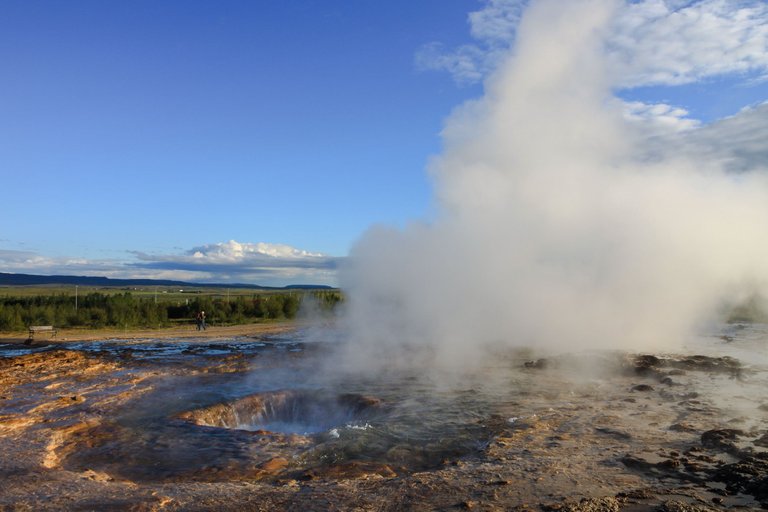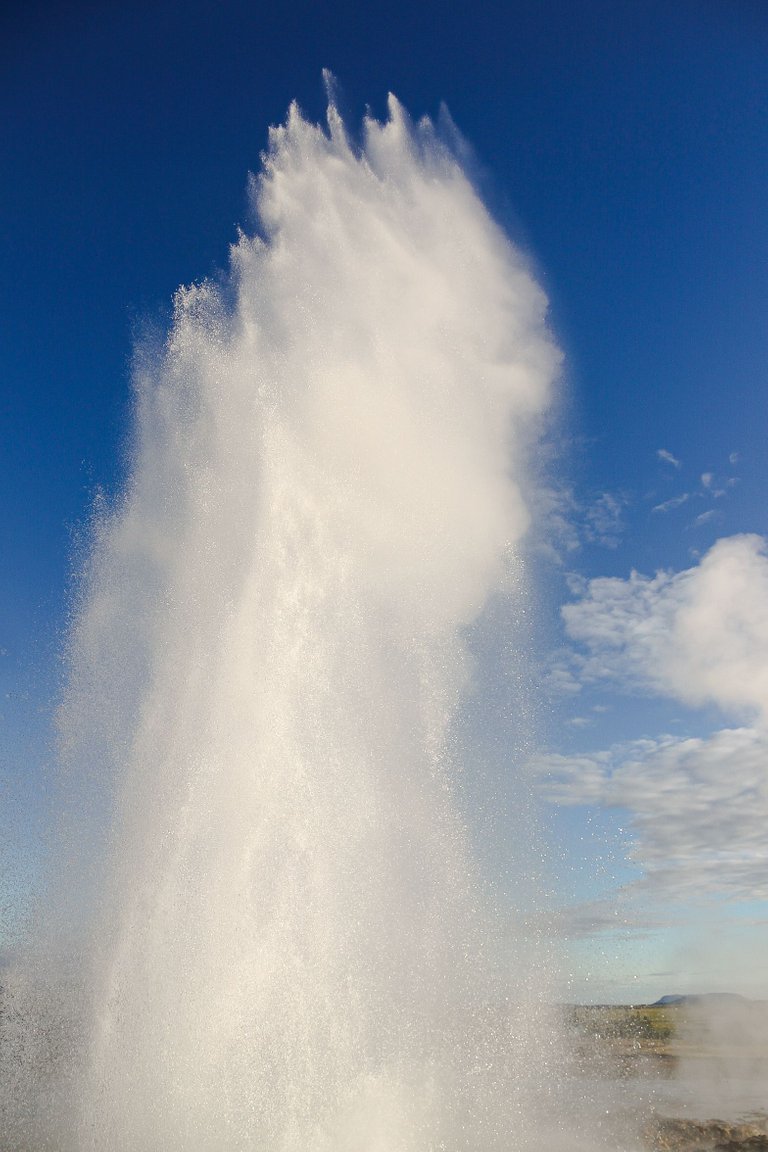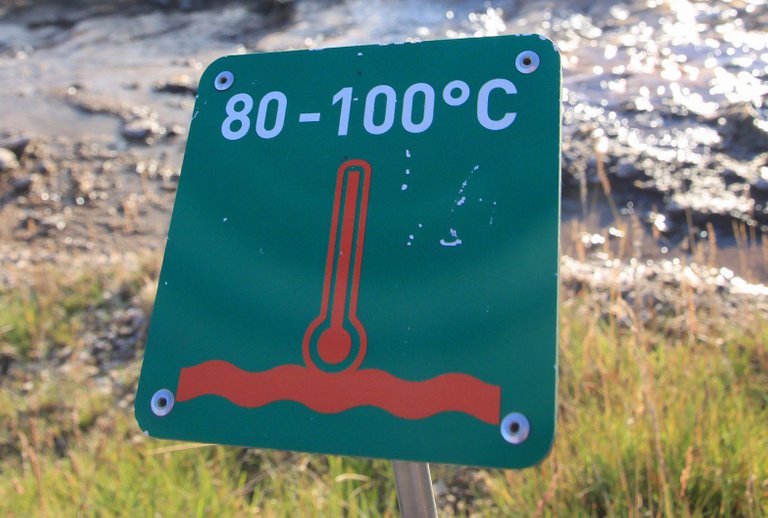 The pool is boiling... an eruption is imminent: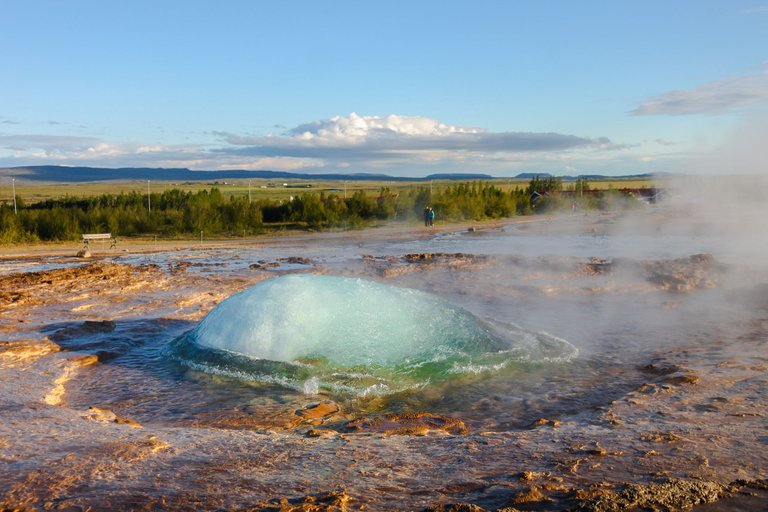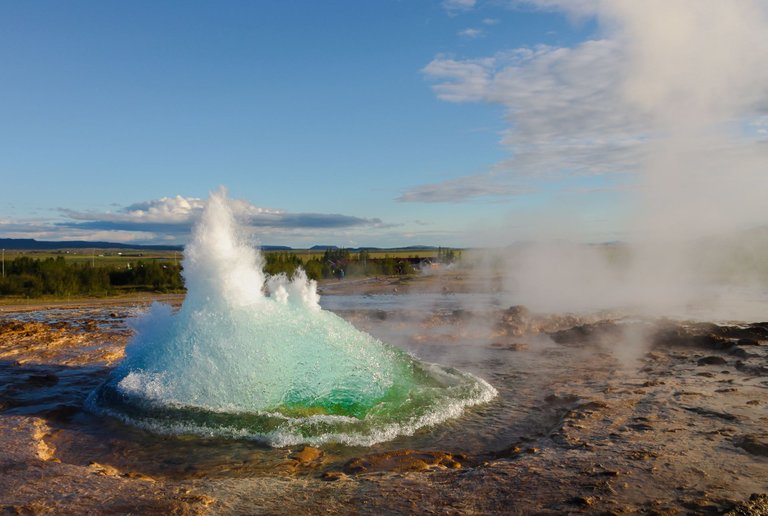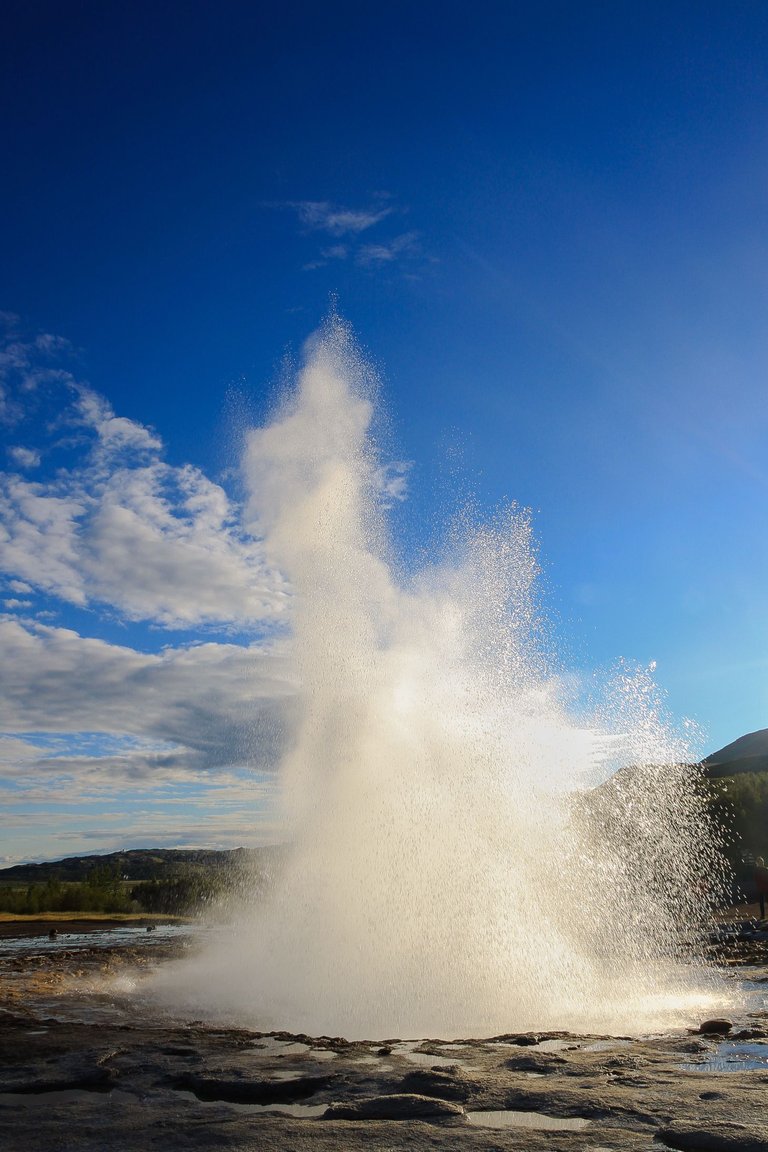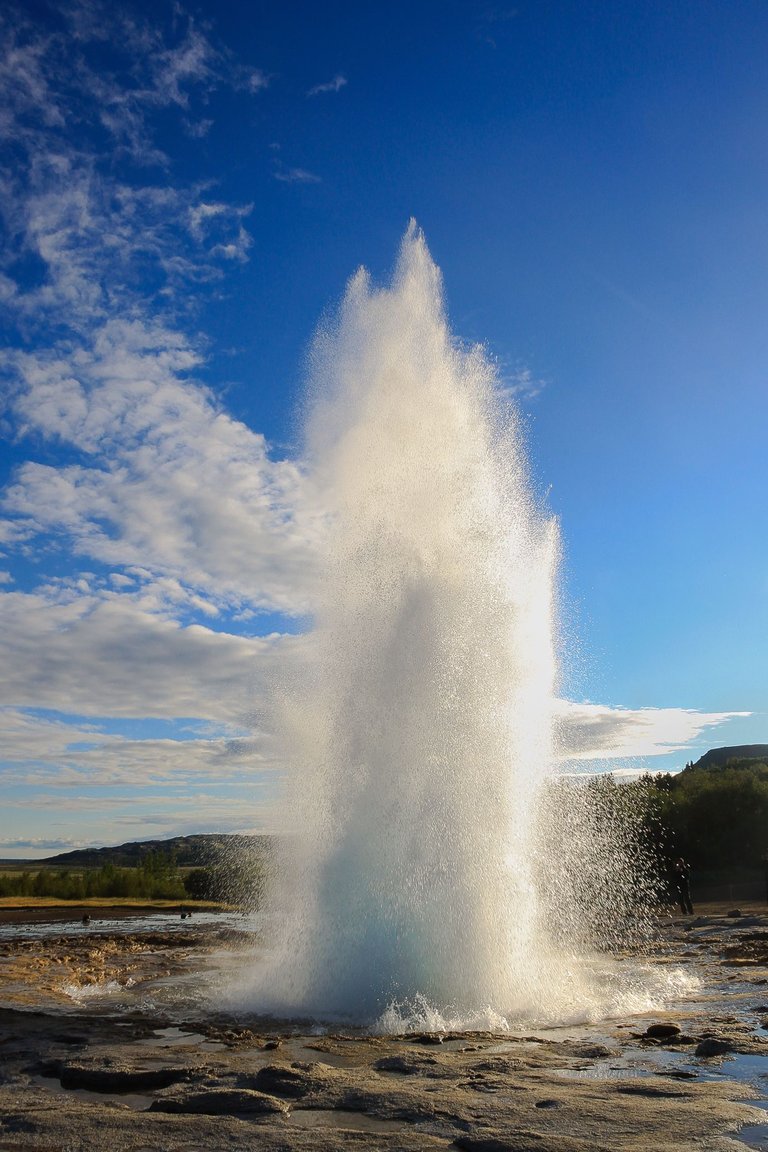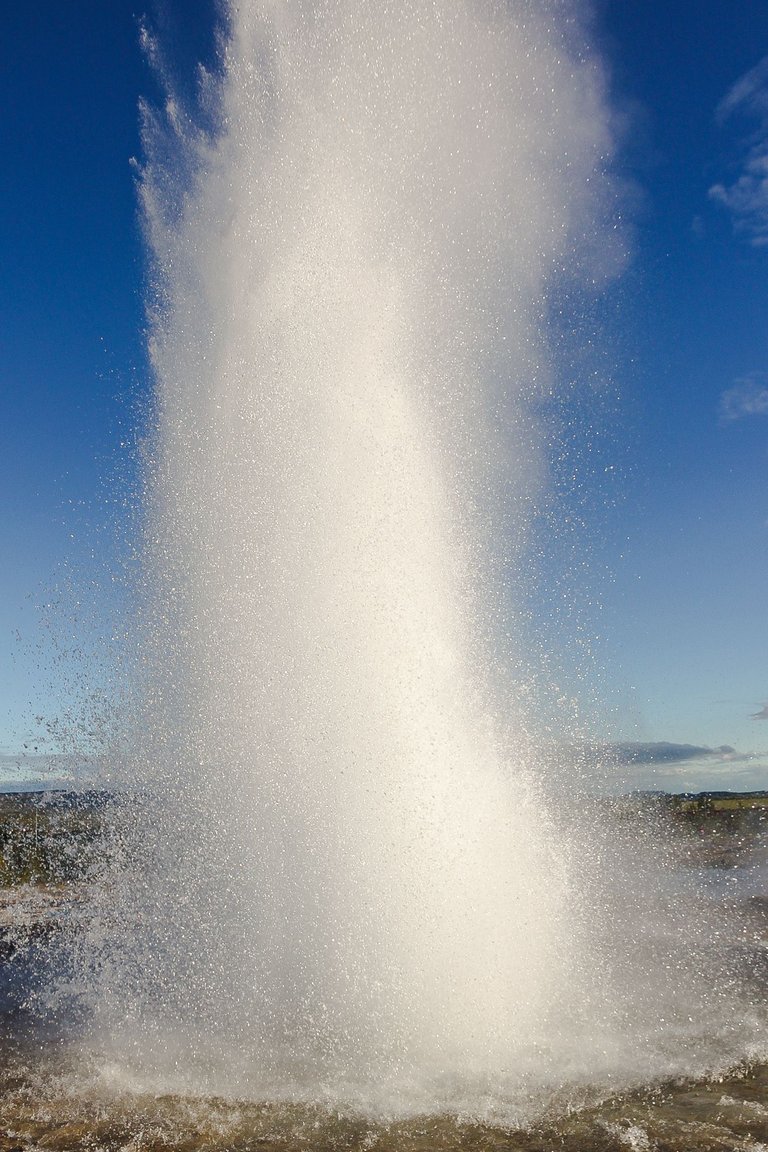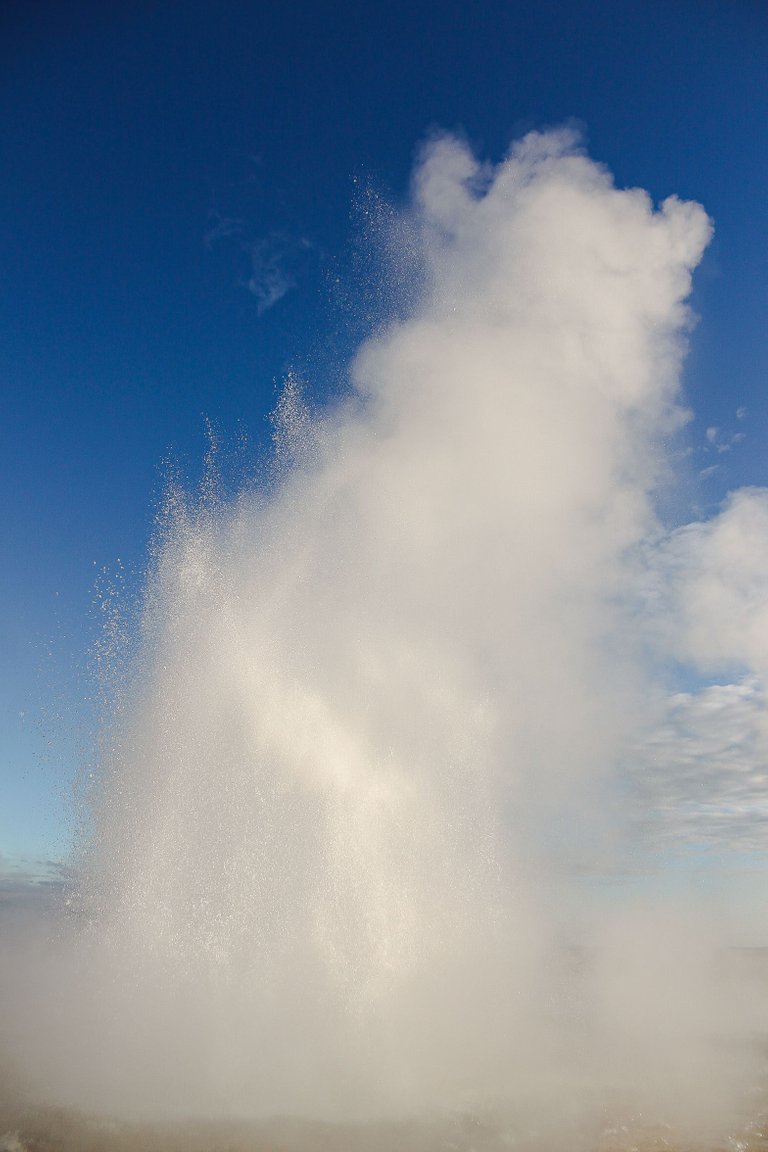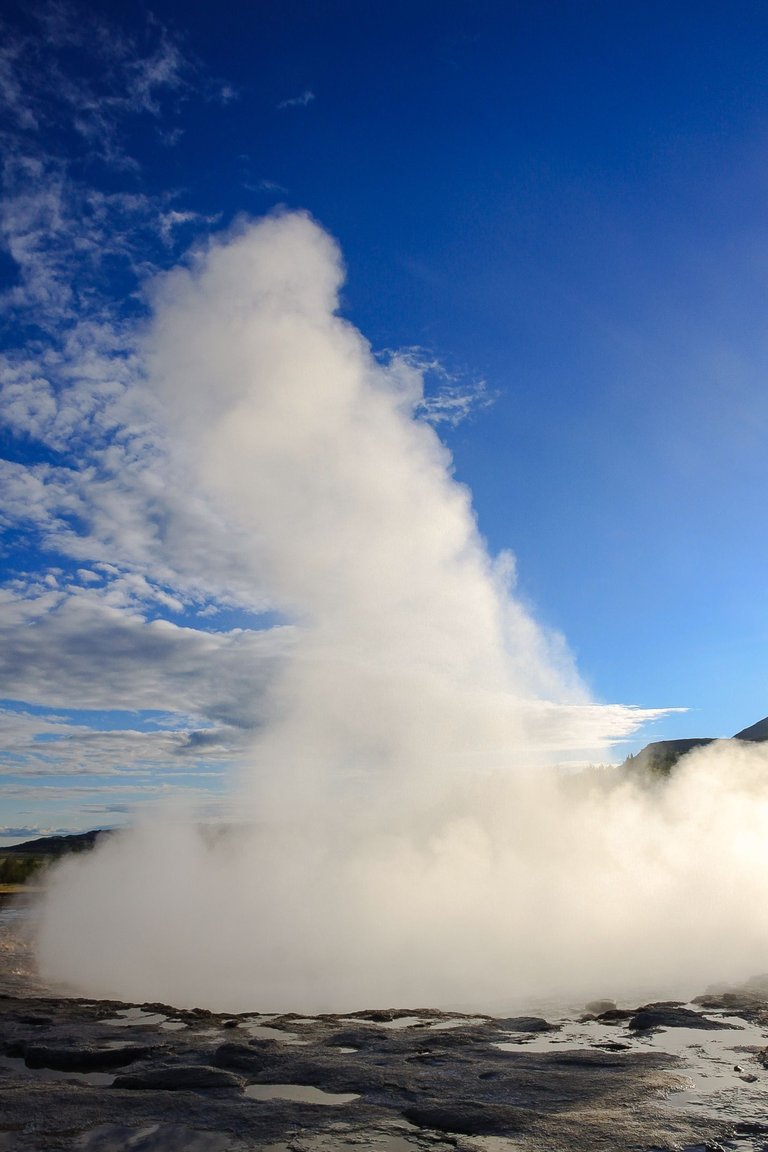 ---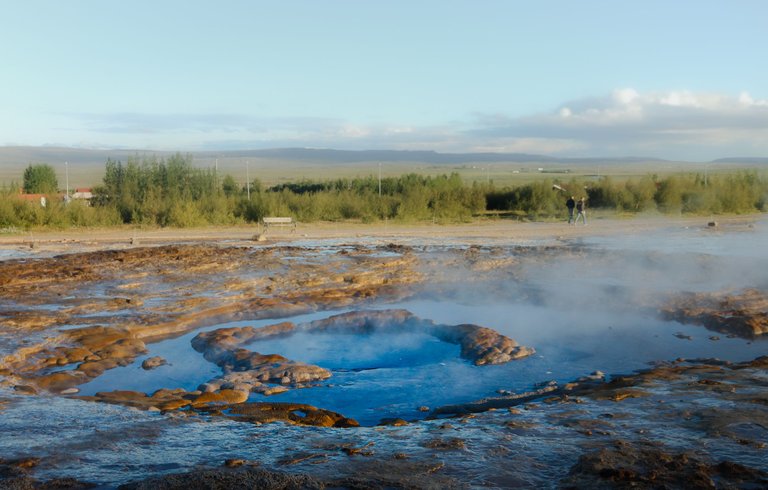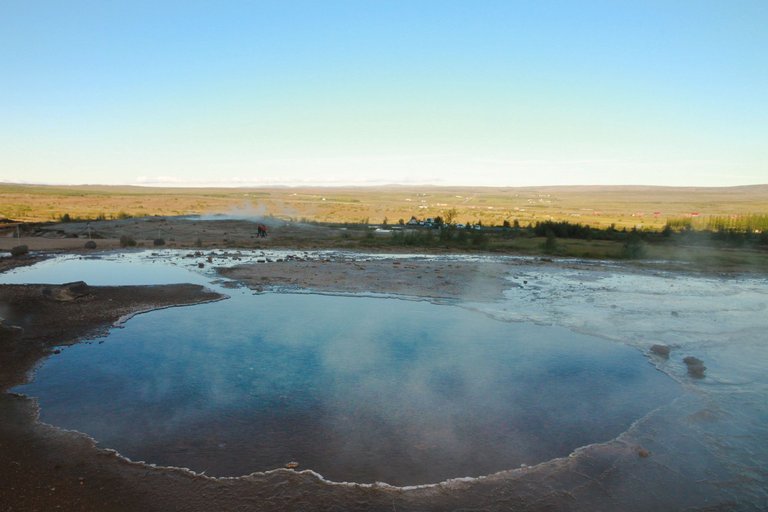 There are also some smaller pools close by: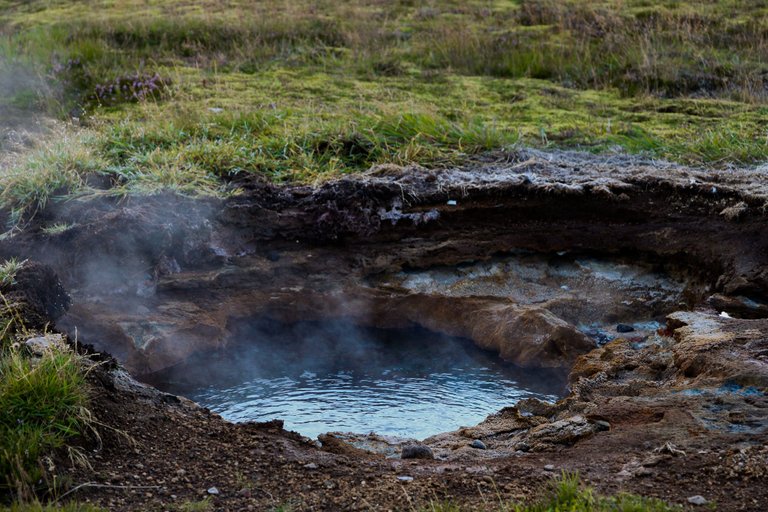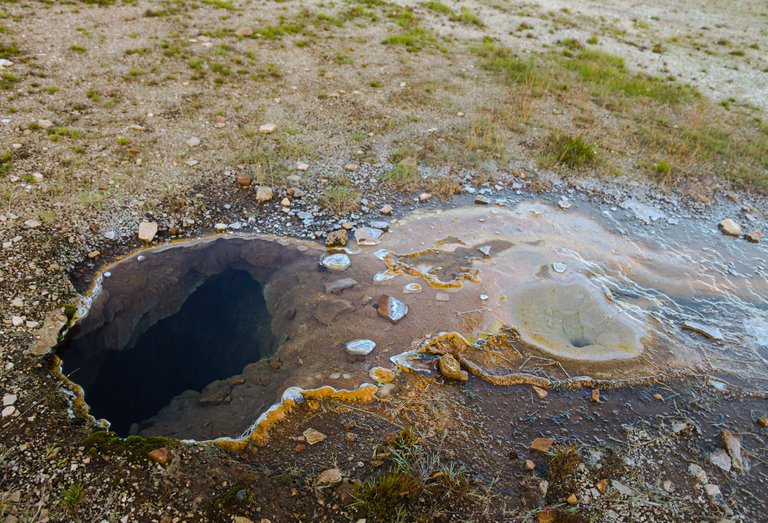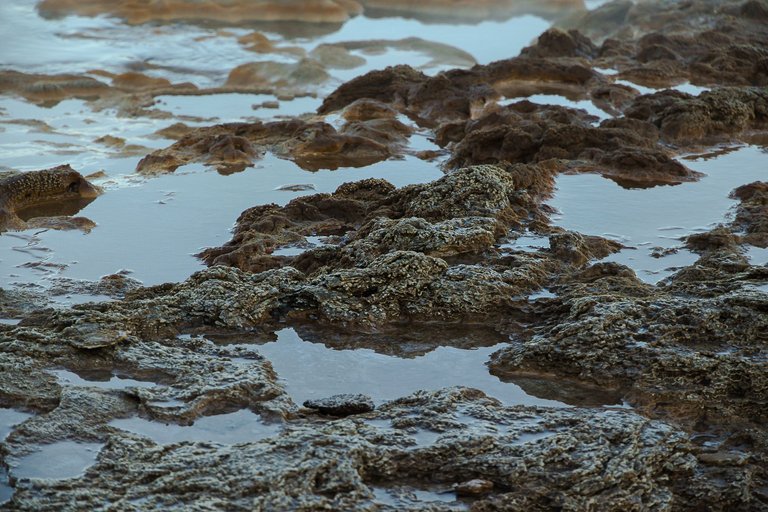 Qurator这周的摄影主题是"HEAT", 我想起来那次在冰岛看到的间歇泉。还是很多年前的独自背包旅行,因为是长期跨国游,结束后又接着工作,完全没时间再去管当时拍的照片视频。一直堆积在硬盘里,到现在才开始整理,感谢HIVE提醒了我🙂。
间歇泉,顾名思义就是间歇喷发的温泉。冰岛这种火山运动活跃的区域有多处间歇泉,最早被西方人文字记录的是其西南山谷里的一处"大间歇泉",所以英文里的间歇泉"geyser"就来自冰岛语词"Geysir"。"大间歇泉",顾名思义很大^^,喷很高,我看了下历史纪录,最高可喷到70米左右,但是近年不活跃。
而我去的这Strokkur就在它南边100米处,是冰岛最活跃的间歇泉,每几分钟就喷发一次。水柱虽然不及"大间歇泉"那么高,也能冲到10到40米,水温80到100度,所以周围有绳子围栏,靠太近会烫伤。后来我去智利的Tatio间歇泉时,向导就提醒说有个比利时游客在那里自拍,不慎掉进去送了命,真是惨。间歇泉边除了能感受到阵阵热气,还有温泉常有的硫化氢味。在冰岛呆了一周多,天天用来洗脸的自来水也是这样一股子臭鸡蛋味,让人难以忘怀……
All content by @itchyfeetdonica
图文 by Donica