As the post CryptoBrewMaster Beer Town requires more grain production! | Contest!!! notes, malt prices have been rather high in Beerville.
So I rented a farm on the outskirts of town, scattered seed on the fertile soil and irrigated the land: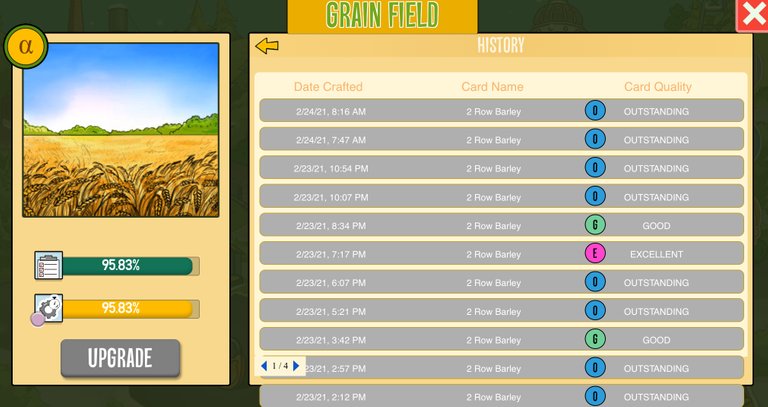 Enhancer cards come in handy for the lower-quality grain: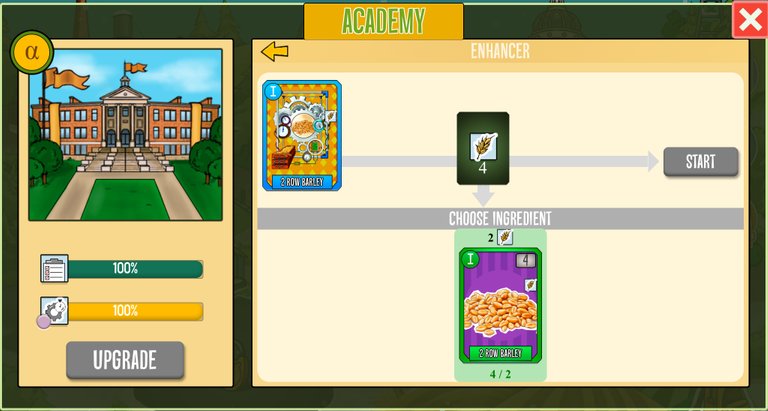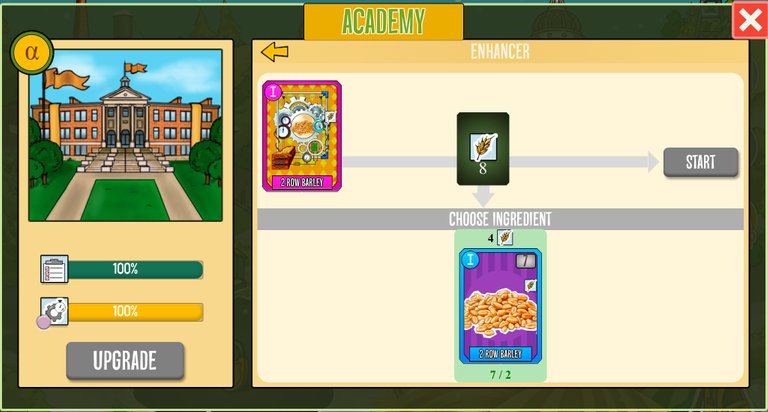 Then, off to the malt house: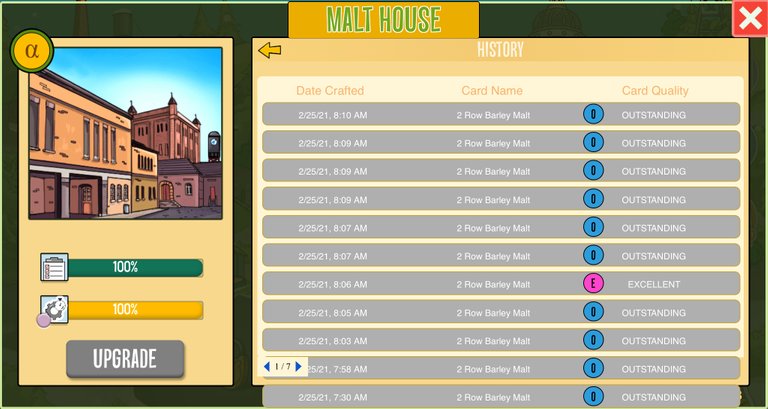 None of that came cheap in terms of either "energy" or CBM tokens.
Oh, sure, I can try to sell. My 9.29 CBM price is currently the lowest in the Marketplace:
But that's only one of the five ingredients needed to brew a European Lager. If I end up with an Outstanding batch, I'll get only 18.59 CBM for it in the Pub. Trying to profit from brewing beer from ingredients purchased in the Marketplace is a fool's errand. But renting buildings to produce your own ingredients is little better. Sure, you might get lucky and produce enough Excellent and Magnificent supplies to justify the cost. But you might not.
Hmmmmm... I've yet to come up with a solid plan for "getting ahead" in the game. The costs of production seem to keep edging higher even though the recent introduction of Enhancer cards is leading to a glut of high-quality supplies. Prices for Enhancers seem to be dropping in the (thinly-traded) Marketplace. Yeah, there are some seemingly contradictory forces at play.
Does Cryptobrewmaster have a sustainable game-economy? Unless I can find a positive answer, I may have to reconsider my commitment to the game.


Badge thanks to @arcange